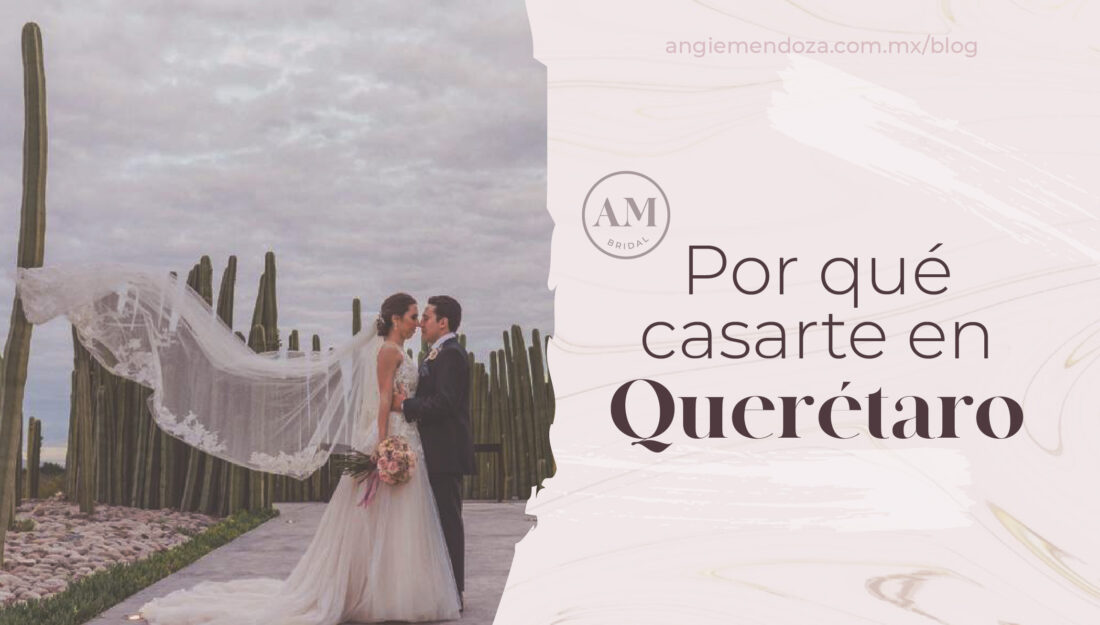 WHY YOU SHOULD GET MARRIED IN QUERETARO
Welcome to a destination full of magic, vineyards, romanticism and an ideal climate. Queretaro has it all. Thanks to its privileged location in the Bajío Region it not only has perfect weather most of the year, but it is perfect for your Destination Wedding due to its connections with other cities.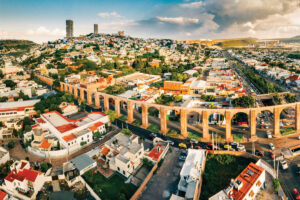 Because of its privileged location
Located in the heart of Mexico, Queretaro is easily accessible by car, bus or plane. It has an international airport that connects with cities inside and outside the country that will facilitate the transport of guests. Also, very close you can visit the tourist sites and landscapes of the Sierra Gorda and the Magical Towns: Bernal, Tequisquiapan, Cadereyta, San Joaquín, Amealco and Jalpan.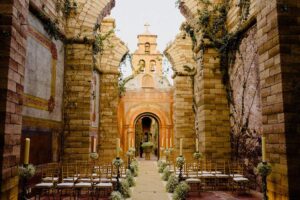 For its majestic architecture
Querétaro has enviable sites that impact by its imposing architecture. Here you can appreciate from colonial mansions to baroque and neoclassical temples that add to the magic of its picturesque streets.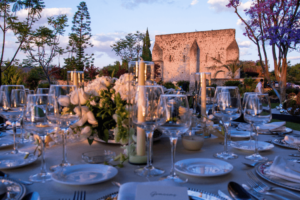 For the unparalleled weather
The average temperature of Querétaro is 22ºC (71ºF) with clear skies and memorable sunsets. The rainy season goes from June to September. From November to January, the nights are cold while the days are sunny and pleasant.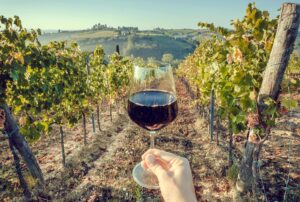 For its tourist options
Queretaro has five routes within the State: Cheese and Wine Route, Route of the Haciendas, Semi-Desert Route, Route of the Sierra Gorda and Religious Route. In each one we can find various activities such as hot air balloon flights, guided visits to the Franciscan Missions or tours in old carts through the haciendas.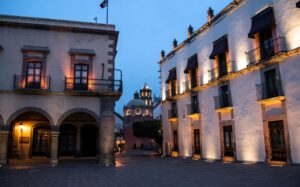 For its lodging options
For its lodging options It is a city with all the infrastructure to offer the best experience for you and your guests. Queretaro offers more than 5,700 rooms between four- and five-star hotels and small and elegant boutique hotels installed in old viceregal haciendas.
Let us know in the comments section, why you would choose this beautiful city.
.
---
For information about Makeup and Hairstyle for brides write to us at bridal@angiemendoza.com.mx or send a WhatsApp message in the following link https://wa.link/ghj7ur.
We have a large team of professionals to assist you and your guests.
Angie Mendoza Bridal
📍Querétaro | San Miguel de Allende
☎️ +52 442 487 71 93
💌 bridal@angiemendoza.com.mx
IG: www.instagram.com/angie.mendoza.bridal