WHAT MAKES YOUR MAKEUP & HAIRSTYLE TRIAL SO IMPORTANT?
For years you dreamed of the big day. You are in the crucial months of planning and thinking about every detail. After imagining yourself in your bridal look for so long, it's time to do a Wedding Makeup and Hairstyle Test to really see how each detail looks, and above all, how you feel about the finished look. The test is the first real contact you will have with your Makeup Artist and Hairstylist, this is where the magic begins!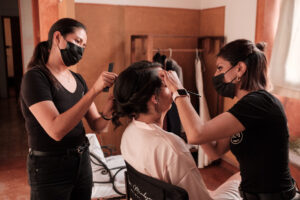 MEET OUR TEAM. Whether we go to where you are or you choose to visit us in our studio, the moment you meet our team you will feel the chemistry and confidence to communicate with us with ease.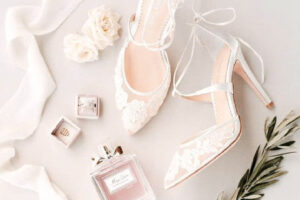 2. TELL US ABOUT THE LOOK YOU HAVE IN MIND. Our main task is to listen to you and help you bring to life that image you have in mind and give you for the first time a tangible idea of how you will look on your wedding day. For this we will ask you several questions and we will look at the photographic references (that we will previously ask you to bring) to give us an idea of what you are looking for. We'll wanna know what your bridal style is and we will ask you to bring with you the accessories you choose. We will also want you to tell us about the general theme of the wedding, the color palette and other style details.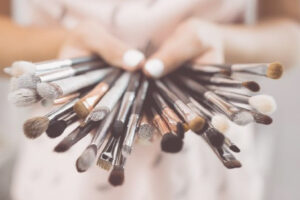 3. LISTEN TO THE OPINION OF THE EXPERTS. Next we get to use our knowledge and experience to let you know how we will create your makeup and hairstyle according to your face and hair types as well as to the bridal style you have chosen and we will take into account if the wedding is day or night, the place of your event, if the weather will be wet or dry and if it will be in the winter or the summer.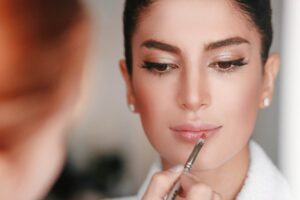 4. LET'S DO IT. After talking in depth about all the details, comes our time to take action. For your makeup we'll start gradually adding color and intensity little by little. If it is necessary to remove make-up to try different colors, we will do it without hesitation until you feel satisfied. For the hairstyle we will experiment as necessary. your hair will be shaped, ironed and/or texturized several times until the ideal hairstyle is achieved, so we do not recommend scheduling a post-test photo session.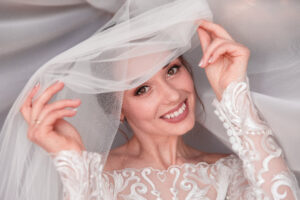 5. THE MAGIC MOMENT IS HERE! After this delicate process of trial and error, comes one of our favorite moments. For the first time you will be able to see how your Bridal Makeup and Hairstyle look. Our goal is to see you smile in front of the mirror and that you can truly experience what every detail of your look makes you feel. The most important thing is that by the end of the test you feel 100% confident about the look you are going to wear on your wedding day.
---
For information about Makeup and Hairstyle for brides, their families and their loved ones write to us at bridal@angiemendoza.com.mx or send a WhatsApp message in the following link https://wa.link/ghj7ur.
We have a large team of professionals to assist you and your guests.
Angie Mendoza Bridal
📍Querétaro | San Miguel de Allende
☎️ +52 442 487 71 93
IG: www.instagram.com/angie.mendoza.bridal