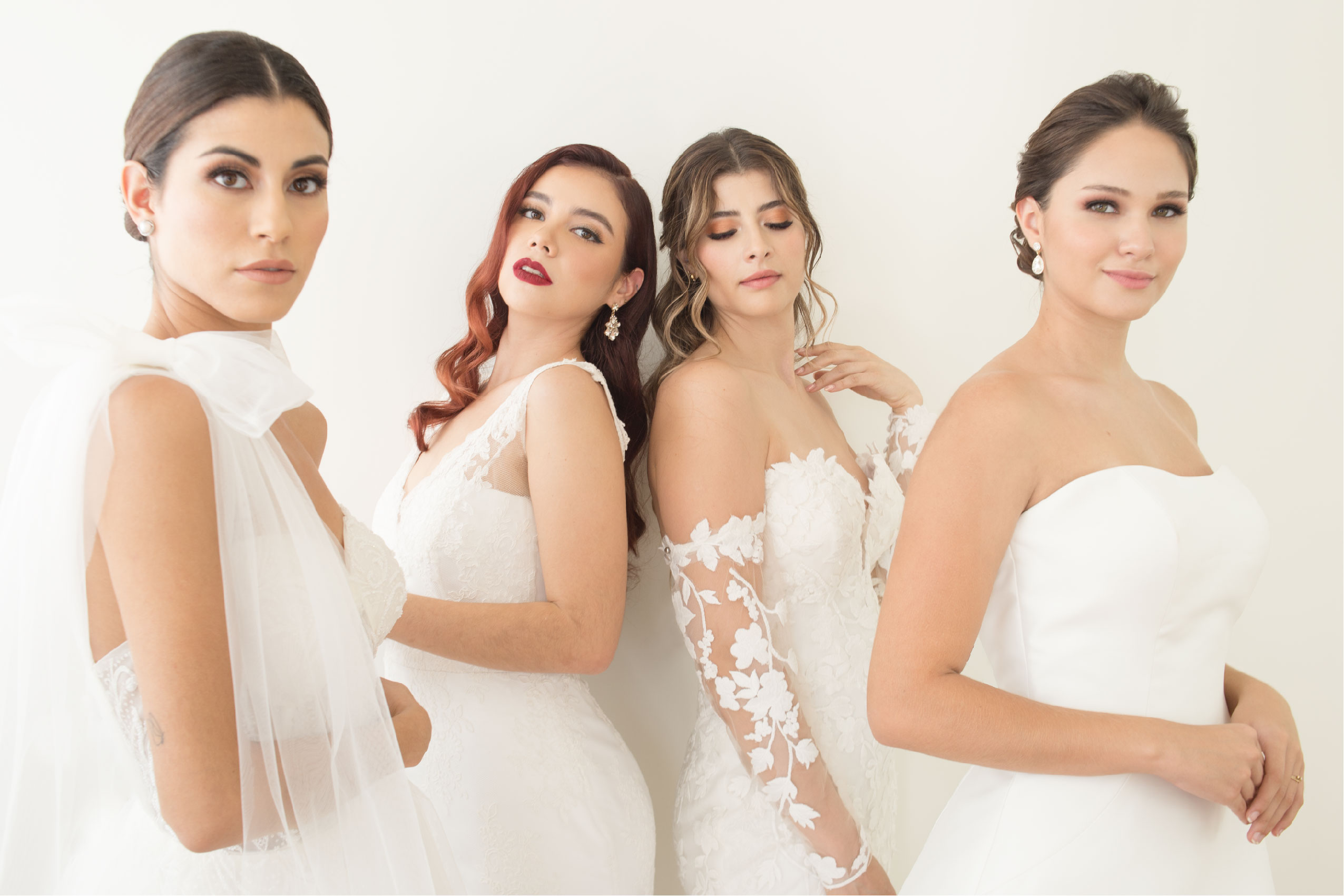 TIME TO GLOW – Bridal Beauty Editorial
Feminine, soft and charming. That's the nature of Angie Mendoza Bridal brides. Their personalities are different, but they all dream of the same; A soft, feminine look to enjoy the most romantic day of their lives. It is our pleasure getting to be there to see you shine. We use Makeup and Hairstyling to highlight you unique beauty, making you feel comfortable, confident and radiant. Are you ready to shine?

Look #1: A soft classic updo that takes on a sophisticated air thanks to the texture that we created in the hair, moving away from an excessively neat look and giving the look a natural air and a softness, maintaining a subtle and elegant air that extends to the Makeup with a smokey eye in natural tones, porcelain skin and soft pink lips.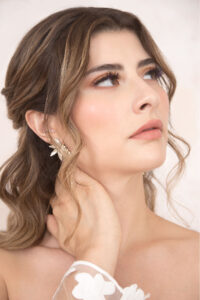 Look #2: Esta novia soñadora con toques bohemios luce una piel glowy con labios durazno y sombras en tonos dorados y bronce. Su peinado semirecogido adornado con una trenza deja caer una cascada de suaves ondas sobre su espalda, dandole un aire boho y soñador.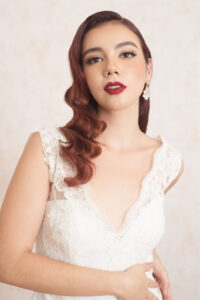 Look #3: Una novia glam no teme llamar la atención con sus elecciones atrevidas y llenas de confianza. Las estrellas de este look son las ondas bien definidas con aire hollywoodense y los labios protagonistas en rojo. Los ojos delicadamente delineados y las suaves sombras satinadas crean el equilibrio que da protagonismo a los labios, haciendo a este un look muy seductor.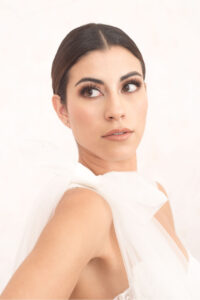 Look #4: Destaca tus ojos combinando una piel bronceada y labios nude con un maquillaje de ojos en tonos café y tonos tierra. Añadimos pestañas postizas para maximizar el efecto y nos aseguramos de que tus cejas sean el marco perfecto definiéndolas y acentuándolas con sofisticación.