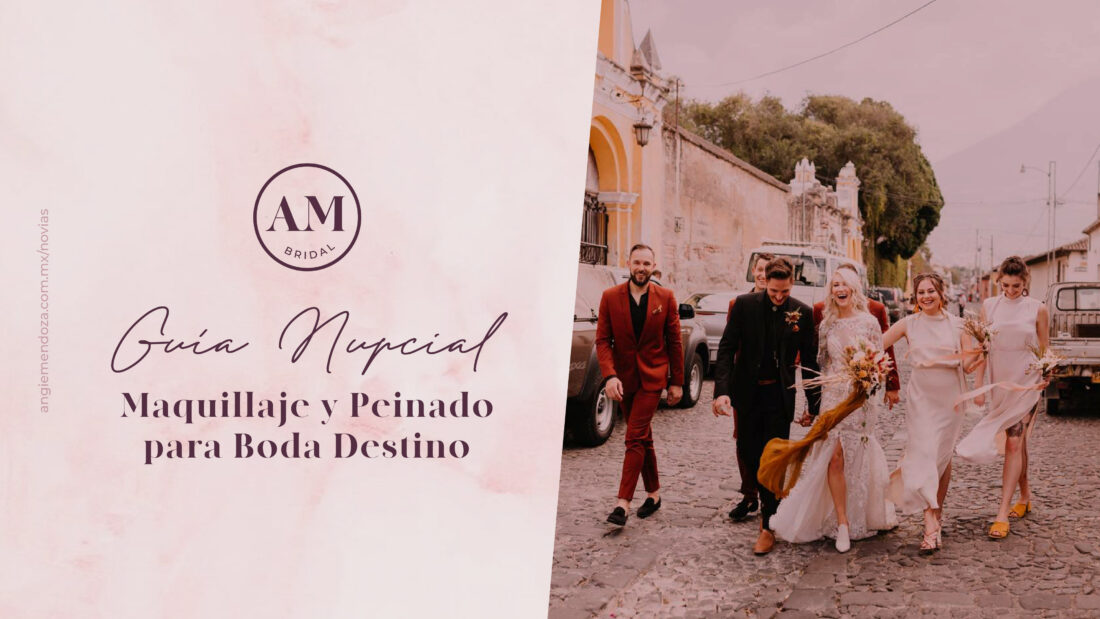 MAKEUP AND HAIRSTYLE FOR YOUR DESTINATION WEDDING
Celebrating a Destination Wedding miles away from your home means you'll have a more intimate ceremony and be able to enjoy the trip of your dreams without waiting for your honeymoon. On the other hand, planning such an event is not an easy task. Before it's time to get on a plane to get married, consider all the details of being away from home.
At Angie Mendoza Bridal we have worked with brides from all over the world to beautify them at their wedding. From the moment of hiring, we maintain communication with them to understand their personal style and that of their wedding, advise them on the care of your skin and organize in advance the Makeup and Hairstyle schedule so that she and her Bride Tribe is ready without setbacks, enjoying the process.
In this article we will talk about the factors that influence your Makeup and Bridal Hairstyle.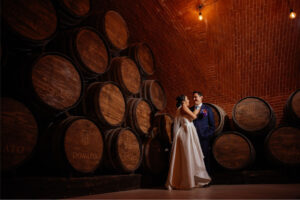 Photo: Antonio Saucedo
PLACE
Querétaro and San Miguel de Allende are known for their architecture and colonial charm. The area offers large haciendas and beautiful vineyards that will be perfect to receive all your guests. Taking into consideration account the chosen space is important because it will influence the style of your wedding and your bridal arrangement. For example, if your event is in a vineyard, you can opt for a messy collected hairstyle and natural makeup. On the other hand, if you choose a space in San Miguel de Allende full of color, you can choose a semi-collected adorned with natural flowers and with a natural makeup, but with a pop of color on the lips (example the shooting).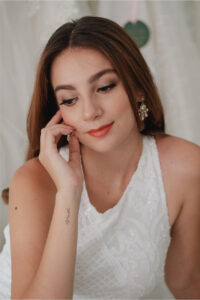 Photo: Jorge Navarrete Dress: mourinho.atelier
HOUR
OANOTHER important factor to consider is the schedule of your event. Ceremonies before 5pm are considered day weddings and those after this time are evening weddings.
Day events usually wear makeup in light tones and in the hair a relaxed hairstyle such as waves or semi collected. For evening events, generally the dress code is more formal, so the makeup goes in medium-dark tones, and the hairstyles are polished, opting mainly for collected.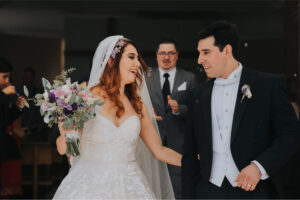 Photo: @joseluis.photographer
CLIMATE
The Bajío region averages temperatures of 14º to 20ºC and reaches up to 35ºC on its hottest days. It's a temperate semi-dry climate, which means there's very little humidity, not being too dry and it's not too cold or hot, so there's a pretty nice feeling overall.
Definitely the climate is one of the benefits of the region and you can wear all kinds of hairstyle during the year. Only in the rainy season, due to humidity, loose or semi-collected hairstyles could mot last as exected, so we recommend a collected hairstyle.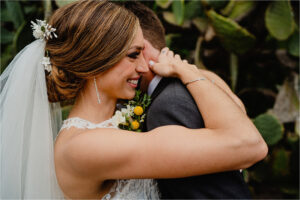 Photo: Carlos Elizondo
All of those factors, the Place, the Time and the Climate are external factors to consider in your arrangement. The most important thing is your personal style and how you are looking to project yourself on that day. In the Makeup and Hairstyle Test we talk about all these issues, so that the chosen look is the one you always dreamed of and reflects your style.