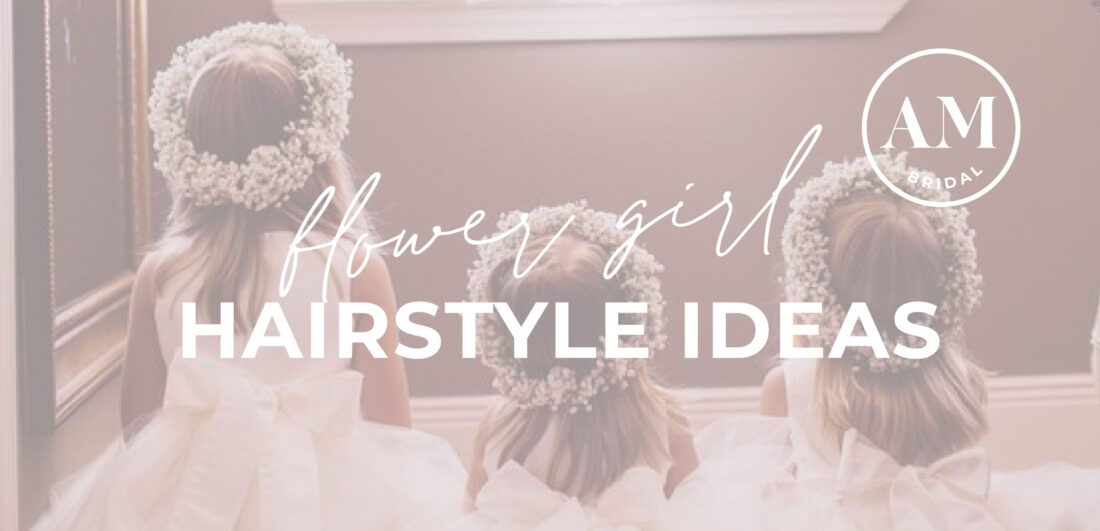 FLOWER GIRL HAIRSTYLE IDEAS
The flower girls along with the page boys are the youngest members of the bridal party. With their adorable presence they give the ceremony a special charm, creating a moment like a fairy tale.
They usually end the procession that precedes the bride. It is also common for them to walk down the aisle in front of the bridesmaids and scatter flower petals or blow bubbles.
Including flower girls in your wedding party is not mandatory, but it is a nice gesture to include younger sisters, cousins, nieces or daughters of close friends in the wedding party. If the couple already has daughters, it's a lovely way to include them in the celebration.
At AM Bridal we always have space for the hairstyle of the youngest of the party, here are some ideas of hairstyles for the little ladies and flower girls;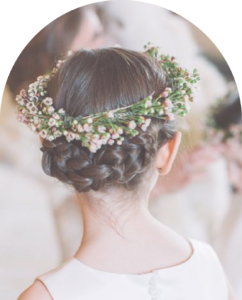 BRAID + FLOWER CROWN: For a classic and polished look, a braid tucked into an updo at the base of the neck will look divine and stay in place throughout the party. This hairstyle goes great with voluminous flower crowns, not so thin.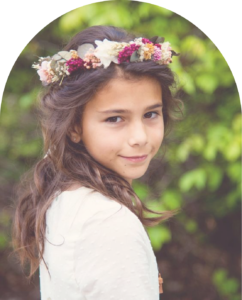 2. HALF UP + FLOWER CROWN: Some girls from 9 to 12 years old prefer loose hair, a more romantic and flirty look, a small braid adds a boho touch and flowers enhance the look.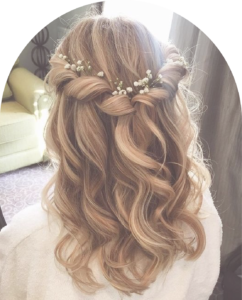 3. HALF UP + PETITE FLOWERS: A curtain of perfect curls under a half-updo adorned with a cloud of mini flowers.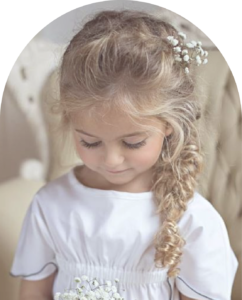 4. BRAID + FLOWERS: This look can become something totally neat or boho. The braid starts at one ear and goes over the head to the other side, falling over the shoulder and adorning that entire side with small flowers.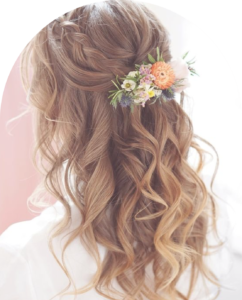 5. BRAIDED HALF-UP: Letting the curls dance freer, we created a braided updo with a custom flower embellishment.
6. FLOWER CROWN + FREE CURLS: For a natural or minimalist touch, we used a simple flower crown over a curtain of free curls.
---
For information about Makeup and Hairstyle for brides write to us at bridal@angiemendoza.com.mx or send a WhatsApp message in the following link https://wa.link/ghj7ur.
We have a large team of professionals to assist you and your guests.
Angie Mendoza Bridal
📍Querétaro | San Miguel de Allende
☎️ +52 442 487 71 93
IG: www.instagram.com/angie.mendoza.bridal