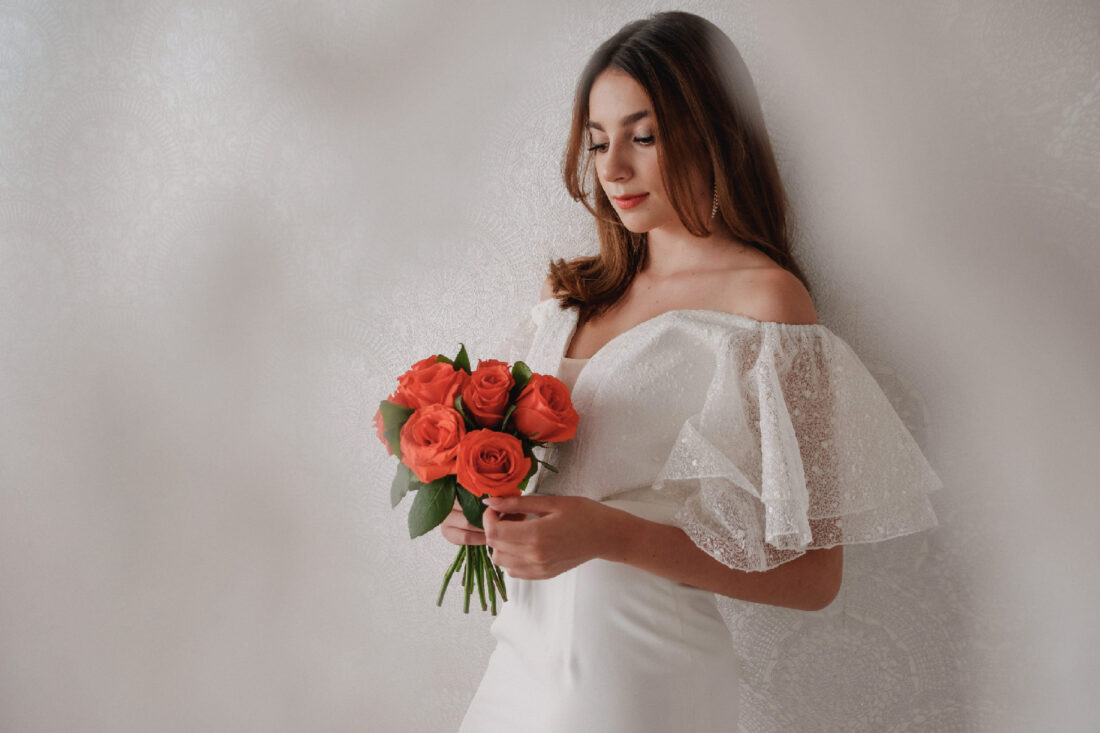 BRIGHT LIPS – Bridal Beauty Editorial
In our latest editorial shoot of Bridal Beauty we created a natural, relaxed and at the same time very chic bride. We collaborated with Mourinho Atelier, who opened their doors to let us know their most beautiful dresses and the latest bridal style trends. The photos were taken by Jorge Navarrete (IG: @jorgenavarretefoto).
This bride represents the essence of Angie Mendoza Bridal, with a very natural and fresh skin. Eye makeup is light in brown tones and we chose small eyelashes that will not steal the focus of the orange lips. In the hair we make a molding with medium volume, framing the ends to give movement to the hair.
The look is perfect for a natural and elegant bride or for a more creative bride who changes the nude color for a vibrant color. It is a relaxed style and at the same time very neat, ideal for the colorful palettes that we find in the weddings of San Miguel de Allende and Querétaro.

Look #1 Photo Jorge Navarrete. Dress: Mourinho Atelier. Model: Fernanda Camacho. Citro Modelos

We love the trend of the oversized sleeves of the #1 look and the delicate lace fabrics of the two dresses created in Mourinho Atelier for the neat and modern air they give to this bride.

Angie working on the beautiful Fernanda.

Look #2 Photo: Jorge Navarrete.Dress: Mourinho Atelier. Model: Fernanda Camacho. Citro Modelos

Leave us in comments section, what did you think of this look.