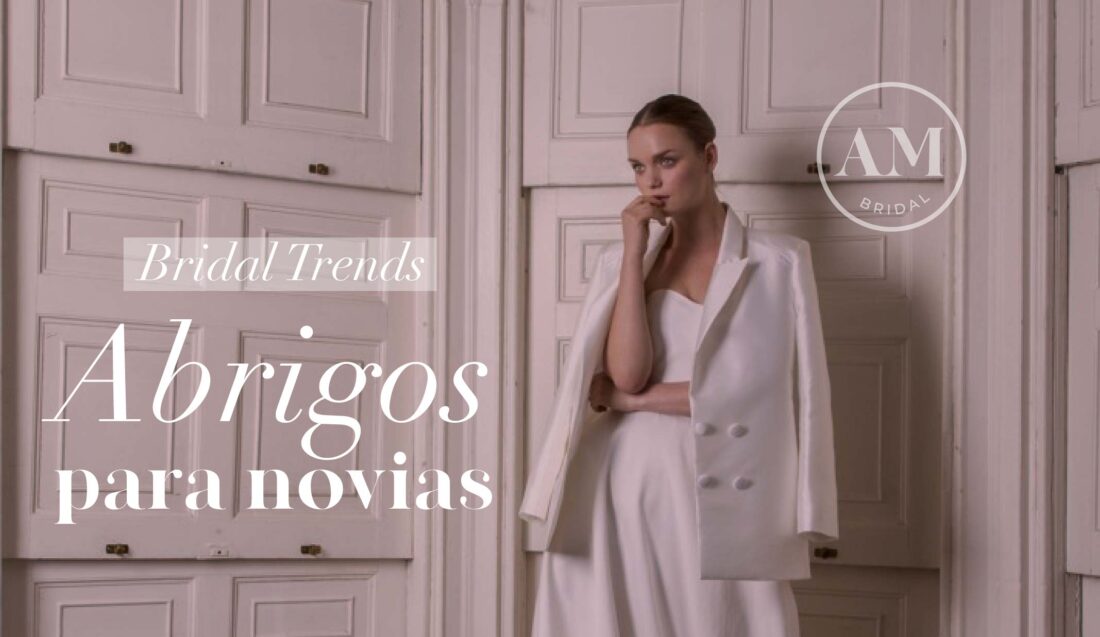 BRIDAL TRENDS: COATS FOR BRIDES
We prepare for the coldest season. If you are about to celebrate your winter wedding in San Miguel de Allende or Querétaro you will need to warm up. In this beautiful region the climate is mild and very pleasant during the day in the winter season that is about to arrive but as the night approaches the temperature begins to fall and your best ally will be a well-chosen accessory to go with your style and keep you warm and comfortable.
Here are some ideas to inspire you according to your style.
Trench coat with details
For the most classic brides, a trench coat with details such as pearls or rhinestones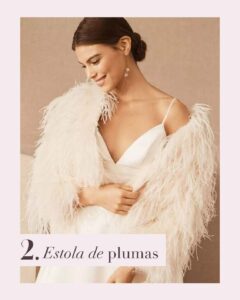 2. Feather stole
If you are in love with a strapless dress even though your wedding is in winter, add a coat or feather stole for a glam and elegant touch.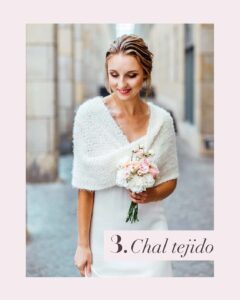 3. Woven shawl
Is a classic that fits your figure and is very practical, since it shelters leaving the arms free and in motion
.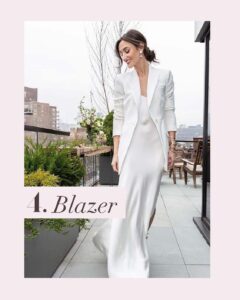 4. Blazer
5. Add an elegant and contemporary touch to your look with a blazer.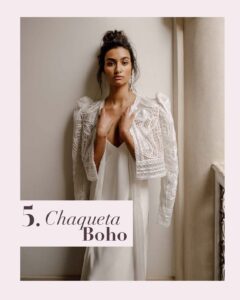 5. Boho Jacket
Bohemian brides will love this jacket with Moroccan style apps.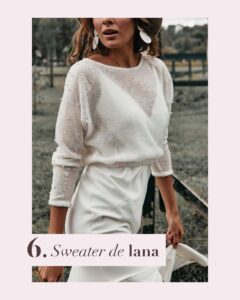 6. Soft and feminine wool sweater.
We love this wool sweater with pearl applications.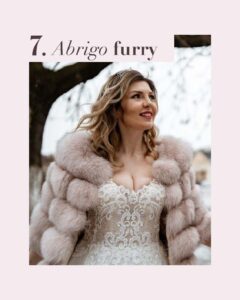 7. Furry coat
Ideal to contrast with a simple wedding dress with a minimalist essence. Ideally, they should be a waist-length length so that they provide some volume, but without hiding your silhouette.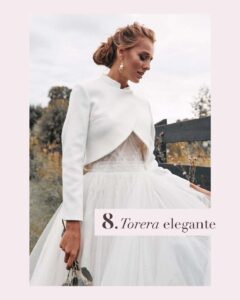 8. Toreador or Bolero jacket.
Look elegant and classic by adding a stylized bullfighter to your princess court dress.
---
For information about Makeup and Hairstyle for brides write to us at bridal@angiemendoza.com.mx or send a WhatsApp message in the following link https://wa.link/ghj7ur.
We have a large team of professionals to assist you and your guests.
Angie Mendoza Bridal
📍Querétaro | San Miguel de Allende
☎️ +52 442 487 71 93
IG: www.instagram.com/angie.mendoza.bridal