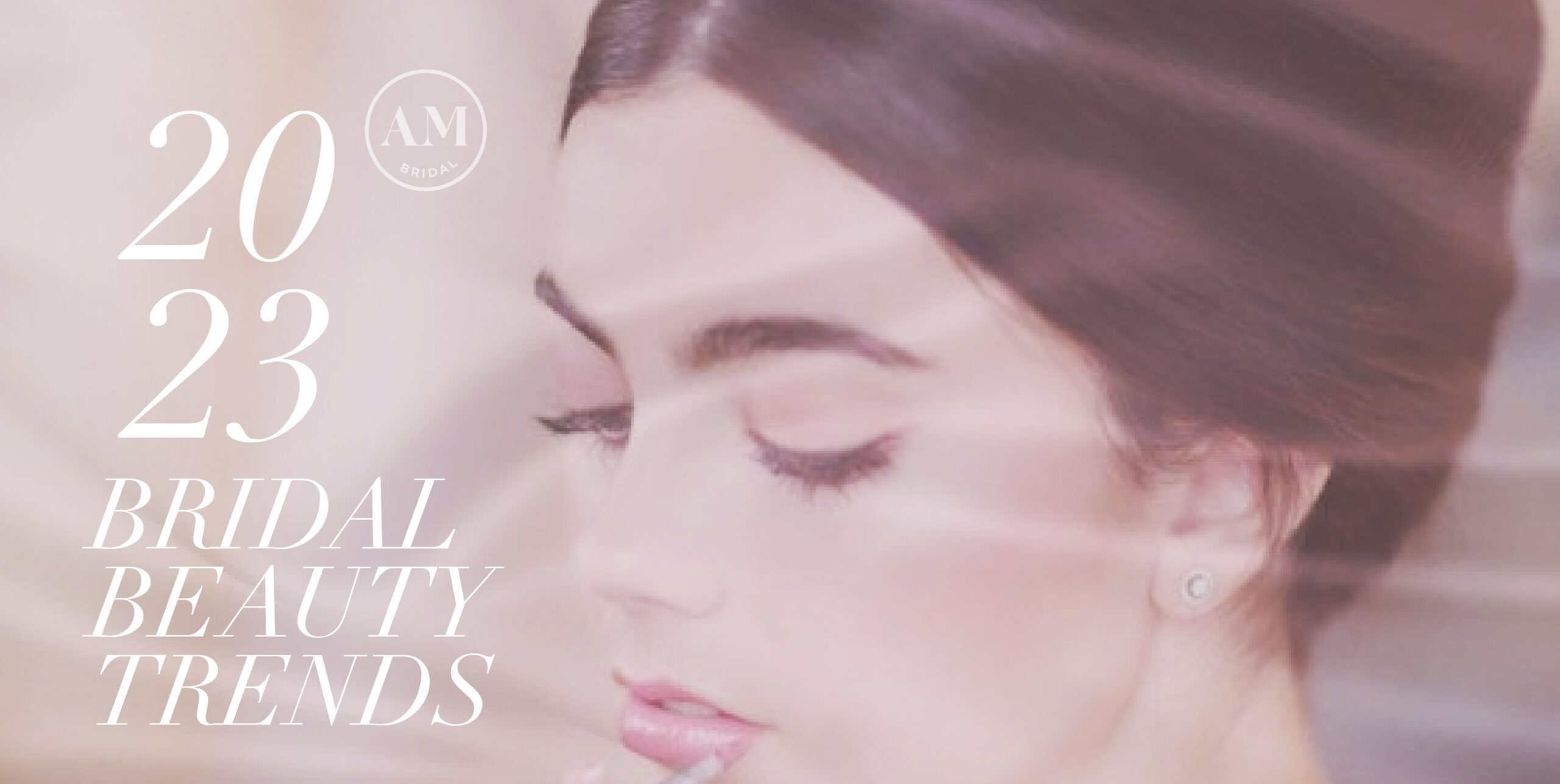 BRIDAL BEAUTY TRENDS 2023
We are in the middle of a new wedding season, 2023 brings us fresh and light looks with an emphasis on natural glowy skins that let your real beauty shine. This year, brides are looking for beauty looks that elevate their own beauty and make them feel beautiful and comfortable with their overall look for their wedding day.
For this reason, the trends of 2023 are distinguished by subtlety, elegance and a key word: natural.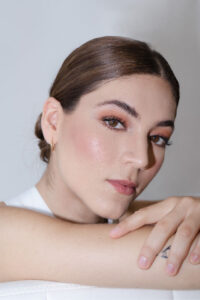 NATURAL GLOWY SKIN. The hottest look of the year undoubtedly focuses on light natural skin with a glowy touch, adding color with soft shades of pink on the lips and shimmering golds and bronzes on the eyes for fresh and sophisticated looks.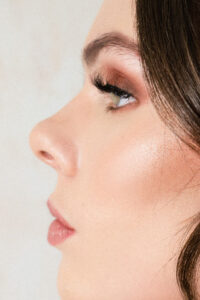 2. BRIDAL BLUSH. On top of natural skin the cheeks stand out this year, with shades ranging from pastel pink to cherry tones. The hottest trend: Mix cream blush with gold or pearl highlighter, for a radiant finish.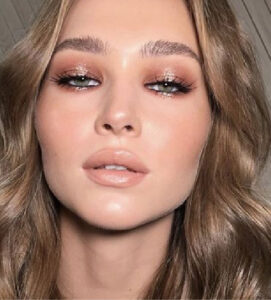 3. SOFT CONTOURING. This year the trend is to keep it soft and natural to subtly define your features. The best product to create this look is a matte bronzer, lightly applied to cheeks and the bridge of the nose.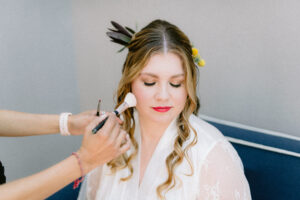 4. BRIGHT EYES. The glowy trend keeps growing and now extends to eye shadows with champagne, gold and bronze tones. Since the new normal is for brides to use less makeup in their day to day, we seek to create neutral and fresh looks. These colors add light to your look and give a special and sophisticated touch.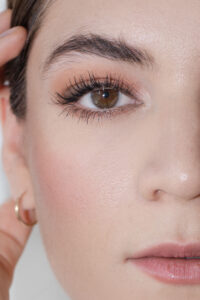 5. EYEBROWS. From the popular bushy brows of past years to the return of the super-skinny brows of the '90s, brides of 2023 have the option to walk in the direction that works best for their features and style, most are deciding to go as natural as possible, styling and defining with light gel the brows to each bride's natural shape.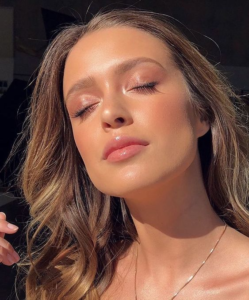 6. BRIDAL PINK LIPS. There's something so romantic about pink in a bride, the innocence and the soft feminine vibes that it brings to your look make it the favorite of the year, always adding a touch of gloss. It's key to remember that the perfect pink for a bride is not the same one that will make other shine, which opens up a world of pinks and possibilities for our brides. Let's find the perfect shade for you and remember to keep your touch-up gloss close at all times the day of the wedding.
---
For information about Makeup and Hairstyle for brides write to us at info@angiemendoza.com.mx or send a WhatsApp message in the following link https://wa.link/ghj7ur.
We have a large team of professionals to assist you and your guests.
Angie Mendoza Bridal
📍Querétaro | San Miguel de Allende
☎️ +52 442 487 71 93
IG: www.instagram.com/angie.mendoza.bridal