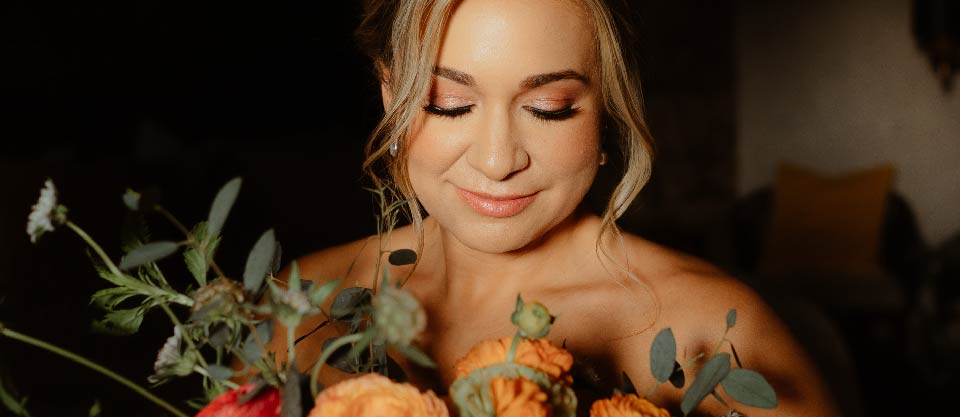 BRIDAL BEAUTY LOOKS: SKYLAR
Skylar and David couldn't have picked a better location for their wedding. Our Magic Town welcomed them with its colorful streets and beautiful natural landscapes to be the ideal setting for this wedding with a sweet romantic style. Join us as we remember the afternoon we spent with Sky in the heart of San Miguel de Allende.
WP @LOEWEDDINGS PHOTO @ericrene.penoy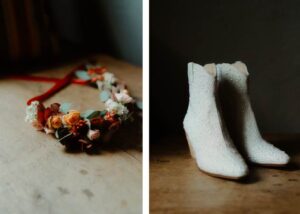 For her bridal style, Sky was inspired by her boho tastes and her very personal romantic essence. Roses and marimonies in a warm palette of oranges and pinks, embroidery on the dress and white ankle boots, all the elements of her look expressed a bohemian style with a chic touch.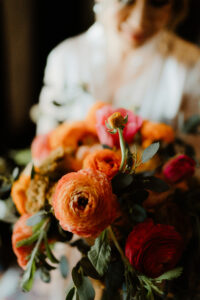 In her Bridal Hair & Makeup Trial we designed a soft updo with a braid and strands that fall gently. The makeup in pastel tones filled her face with light and the lipstick and blush in peach tones emphasized this effect. We applied fake eyelashes and defined her eyebrows softly to make her gaze the center of attention and bring out her bright colorimetry.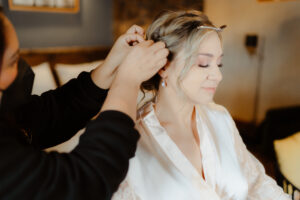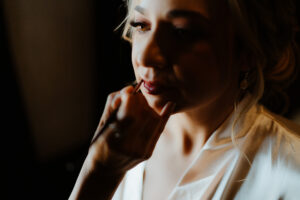 Getting Ready is the name we give to the moments when you sit down in our chair, and start enjoying yourself as we take care of all the details of your look. We make you feel beautiful and you get to enjoy the moment with your loved ones, all this while we also take care of them and their glam.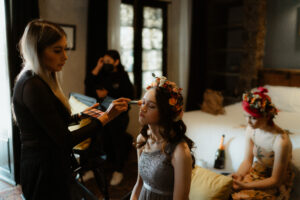 In this ocassion we worked on beautiful floral looks and makeup for a good number of guests of all ages as well as on Sky's bridesmaids.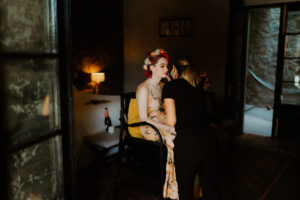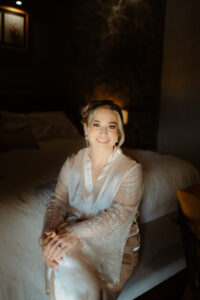 Confident in her bright look, Sky was ready to get in her dress, and put on her accesories.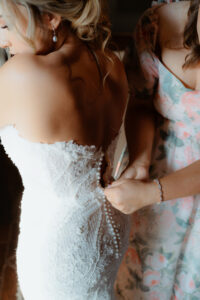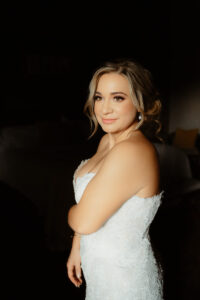 Bright spring colors for this March bride.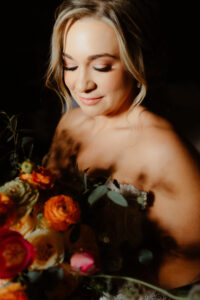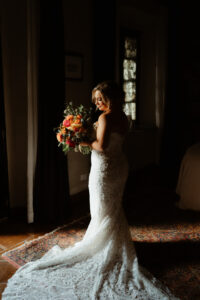 The full look was just a warm colorful spectacle.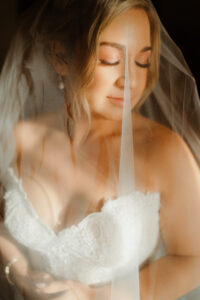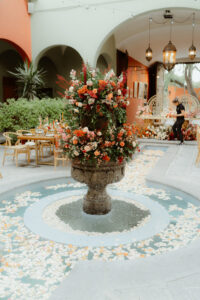 The surroundings were adorned in the same warm color palette, creating a beautiful vibe around the celebration.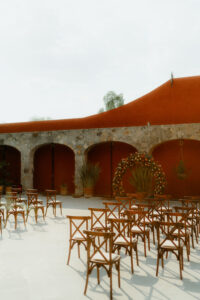 The ceremony was held in a cozy colored ambience, where the flowers brought life and joy in a beautiful arch.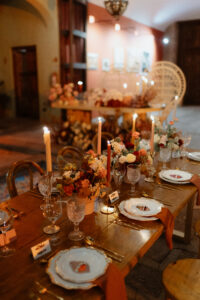 At every table we found a mix of vintage styled dishes, beautiful candles and flowers in a warmer palette than the bright colors of Sky's bouquet.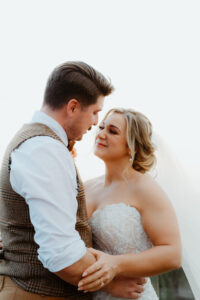 SKY + DAVID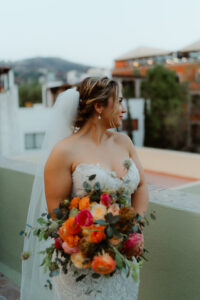 We just loved the colorful vibes of this bride.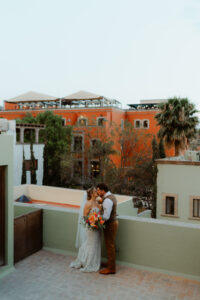 We truly think SMA was the perfect scenario for this two, who thinks the same?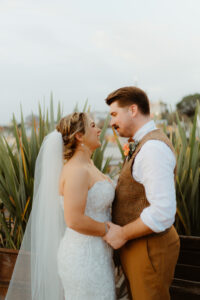 This is what we call the look of love! We love this pair.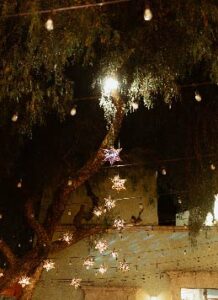 Under a sky full of starts, Sky and David danced surrounded by their loved ones and it was pure magic.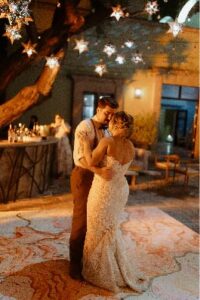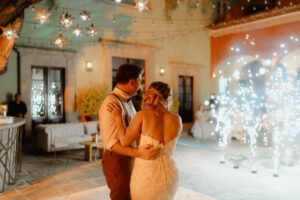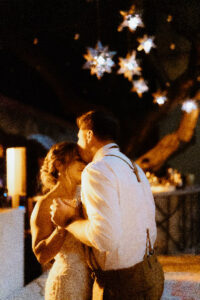 This happy couple made us all happy just to be around them. Now we are part of their magical love story.
---
For information about Makeup and Hairstyle for brides, their families and their loved ones write to us at info@angiemendoza.com.mx or send a WhatsApp message in the following link https://wa.link/ghj7ur.
We have a large team of professionals to assist you and your guests.
Angie Mendoza Bridal
📍Querétaro | San Miguel de Allende
☎️ +52 442 487 71 93
💌 info@angiemendoza.com.mx