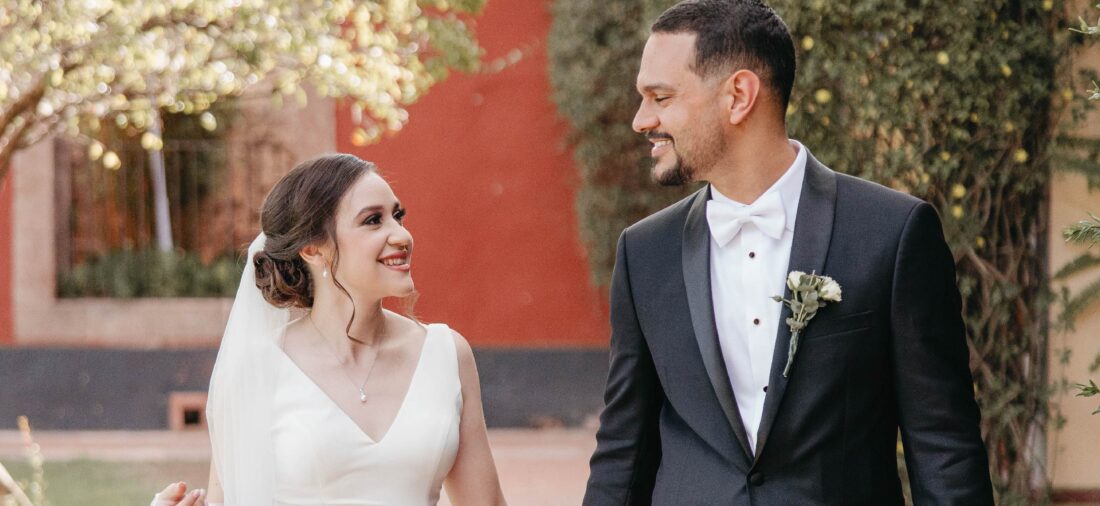 BRIDAL BEAUTY LOOKS: MELISSA
Melissa, with an upbeat, laid-back vibe, was a gorgeous bride in the Angie Mendoza Bridal style. She and Devin chose an elegant style inspired by the beauty of Mexico that was reflected in the details that adorned this wedding, also taking the opportunity to add a fun touch here and there, reminding us of the youth and vitality of this couple.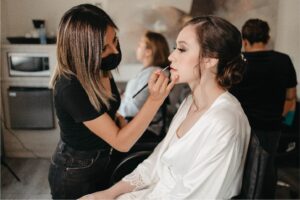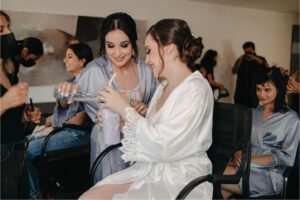 Surrounded by family and friends, Melissa enjoyed a relaxing Getting Ready. Her Bridetribe put themselves in the hands of our team of Professional Makeup Artists and Stylists to celebrate the big day with looks that made them all feel beautiful and comfortable. Our time organization ensured that they were all ready on time and fully satisfied.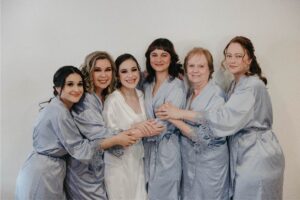 Happy Tribe, Happy Bride!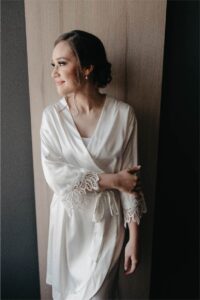 From the moment she had her Makeup and Hair Trial, Mel knew she desired an elegant style with soft feminine touches. Her updo hairstyle, with soft strands framing her face and embellished with a delicate silver trim, gave her an air both sophisticated and romantic. Her makeup in soft dark tones highlighted her eyes and her lips looked fresh with a light pink hue.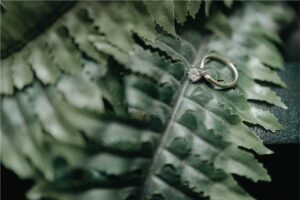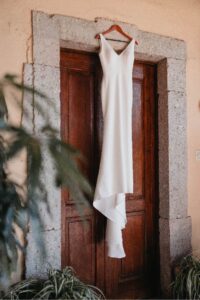 The dress; elegant with a softly seductive air.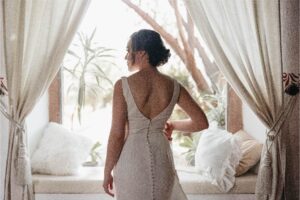 Our beautiful bride; elegant and sophisticated.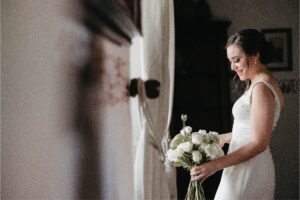 Ready to say YES!!!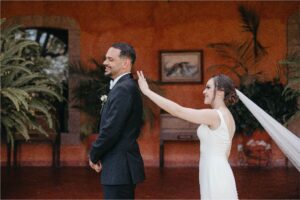 We love the magic of the First Look!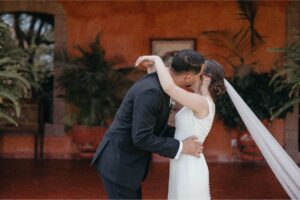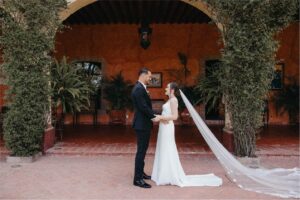 Forever in your arms!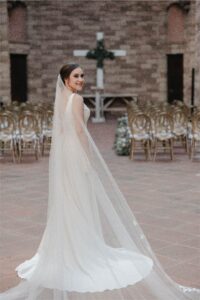 We love to see you shine!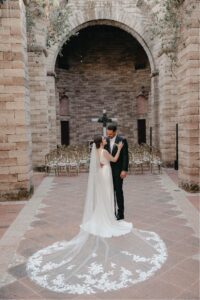 We love being the perfect option for those brides who know that the most important thing is to feel comfortable and like  themselves that day, with makeup that, far from feeling like a mask, makes them feel fresh and fills them with confidence, highlighting their unique beauty. Thank you Mel for choosing to be an Angie Mendoza Bridal!
---
For information about Makeup and Hairstyle for brides, their families and their loved ones write to us at bridal@angiemendoza.com.mx or send a WhatsApp message in the following link https://wa.link/ghj7ur.
We have a large team of professionals to assist you and your guests.
Angie Mendoza Bridal
📍Querétaro | San Miguel de Allende
☎️ +52 442 487 71 93
💌 bridal@angiemendoza.com.mx