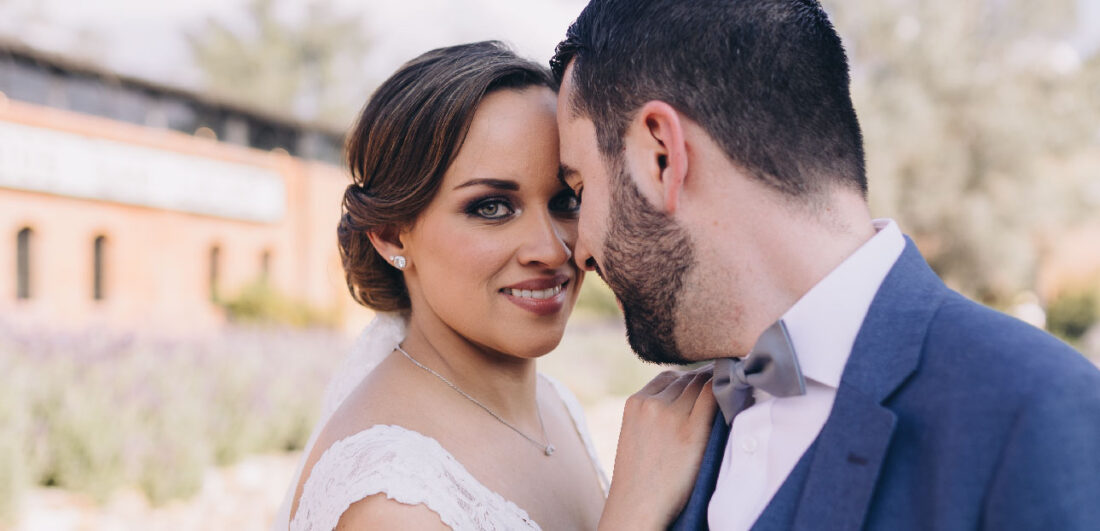 BRIDAL BEAUTY LOOKS: MELANIE
Melanie and Gio, young and in love, chose to celebrate a small ceremony described by themselves as simple and charming. In the calm of Viñedo San Lucas, in San Miguel de Allende, we met Melanie and her closest guests. Working with them was a real pleasure, as we loved creating cohesive looks with the vibes of the party that at the same time represented the individuality of each guest.
PHOTOGRAPHY @CARITOPHOTOGRAPHY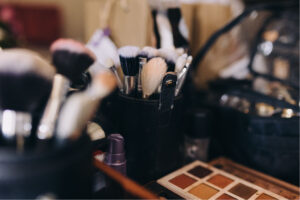 We quickly settled in and got to work.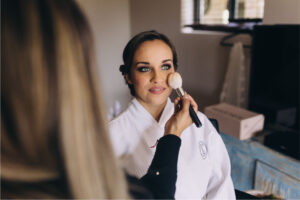 Melanie was very clear when answering our questionnaire for brides, she defined the ideal look for her as deep natural, with her eyes as the center of attention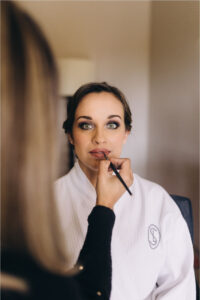 We created a skin with good coverage and a natural finish, in the eyes we used dark eyeshadows creating a contrast drawing attention to her eyes. And for the lips we used a beautiful pink tone.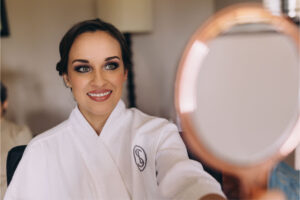 On your wedding day, you'll be surrounded by cameras, so to us the most important thing is to take care of the details, that's why we make sure that your look is radiant from all angles We look closely at each element of your hairstyle and makeup until we're sure that everything is in order. Your smile in front of the mirror confirms that you feel comfortable and ready for the cameras.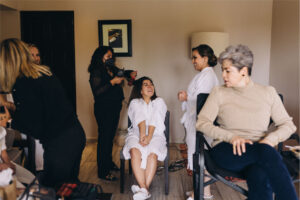 Surrounded by your loved ones, you enjoy your wedding day more!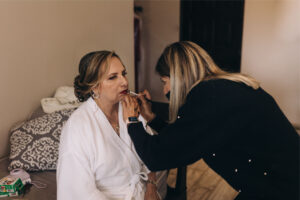 Melanie's loved ones looked spectacular as well!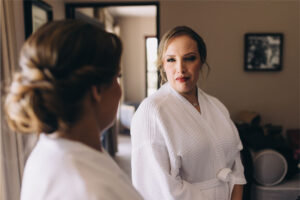 Mom of the bride <3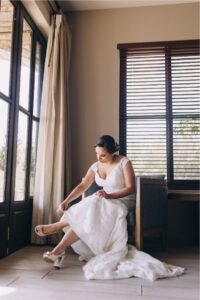 Almost ready!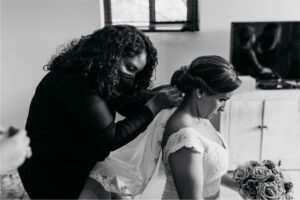 After putting on your dress, to send you in your way to the altar there is one last detail; placing the veil. One piece of advice that we like to give to our brides is to enjoy your veil during your photoshoot and during the ceremony and remove it at the end of it. The reason is with all the love and emotion in the air, the hugs of your relatives could end up messing up your veil and your hairstyle.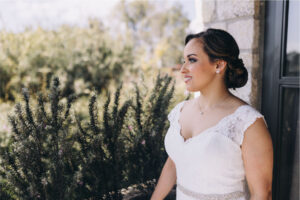 You GLOW girl!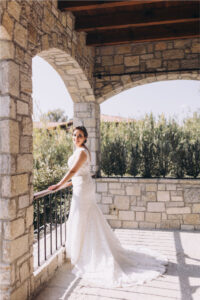 Ready to say YES!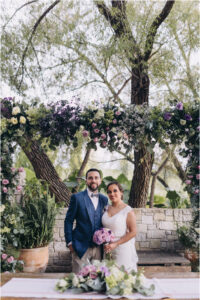 The color palette combined purple, lilac and pink with the greens of the vineyard landscape, creating a beautifully simple and natural atmosphere.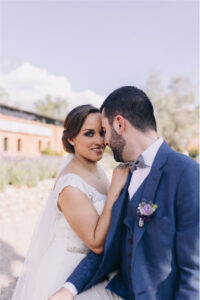 Just married; MELANIE & GIORDANO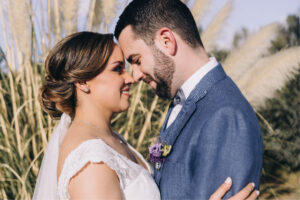 The glow in your eyes…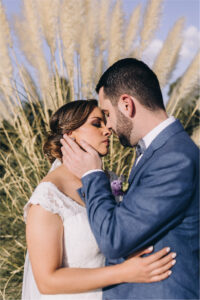 Thanks Melanie! We save a special space for you in the heart of the team, we love being part of this special moment for you and Gio. All of us at AM Bridal wish you two a very happy life together!
---
For information about Makeup and Hairstyle for brides, their families and their loved ones write to us at bridal@angiemendoza.com.mx or send a WhatsApp message in the following link https://wa.link/ghj7ur.
We have a large team of professionals to assist you and your guests.
Angie Mendoza Bridal
📍Querétaro | San Miguel de Allende
☎️ +52 442 487 71 93
💌 bridal@angiemendoza.com.mx