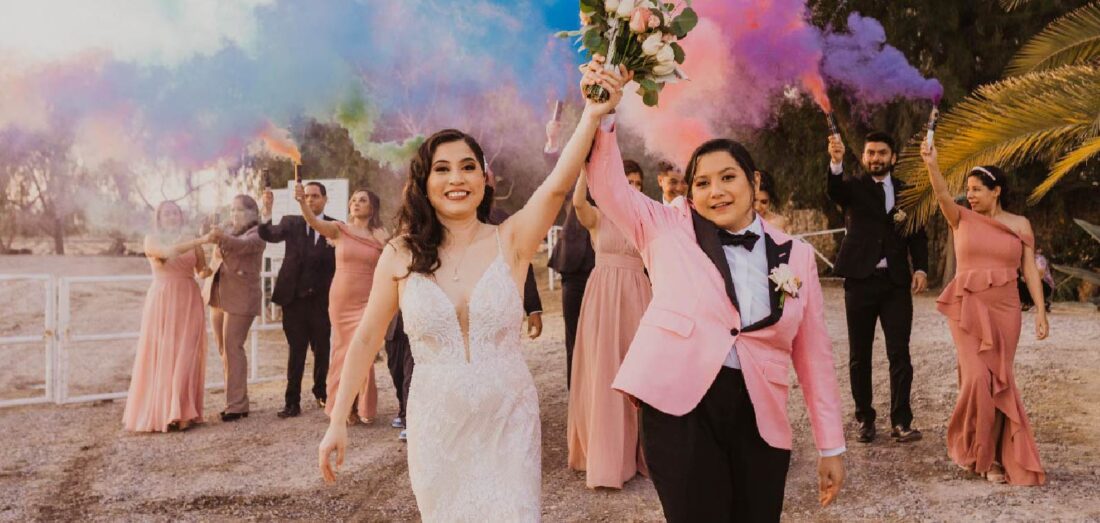 BRIDAL BEAUTY LOOKS: MARCE & MICH
Only love can open doors and bring new possibilities into our lives. As part of our lgbtq+ pride celebration this month we are sharing the looks we had the pleasure of creating for these two beautiful brides. Each one was able to showcase her personality and feel comfortable being herself in their bridal look. For our team of Makeup Artists and Hairstylists, it was a beautiful reminder that love conquers all and our work is more beautiful when we get to share it with all the couples that exist.
Let's get started with Michelle's look. A romantic and bohemian style was ideal for the personality of this beautiful bride. For her makeup we worked with golden tones that warmly highlighted her eyes and added soft burnt red lips. Her hairstyle was loose with delicate curls and the detail of a pearl barrette pinned to the side framing her face.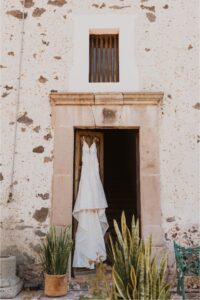 A boho and romantic dress, just like Michelle.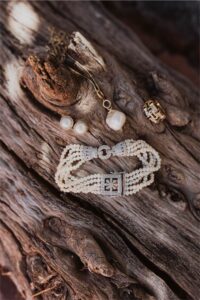 Little details…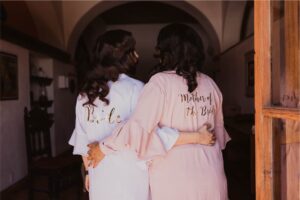 Our team arrived ready to work with two brides, the Bride Tribe, family and guests. As in all our weddings, we created an efficient schedule that allowed everyone to have a moment to relax with us and then be ready without pressure.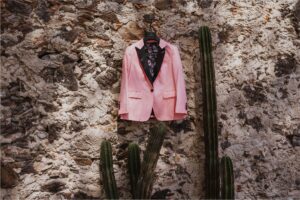 Marc's outfit; cheerful and vibrant like her.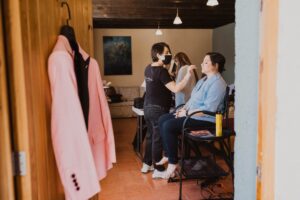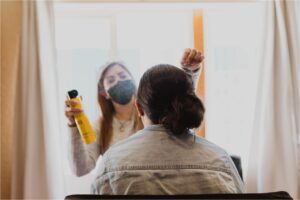 Our style is known for going from less to more. Your wedding is the moment for you to feel like yourself, in the most beautiful version, and avoid at all costs the feeling of wearing a mask made out of makeup. That's why we guide each bride in her process, taking her from a natural look to something only as strong as she desires. For Marce this was the key to finding her perfect look.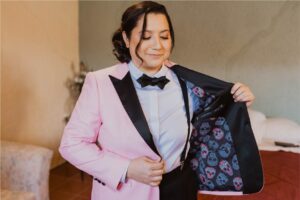 Her hair was styled into a relaxed bun with a soft strand falling down. A look perfecto to stay fresh and comfortable in the light spring warmth of SMA. Her makeup in pink tones favored her skin, bringing so much light to it.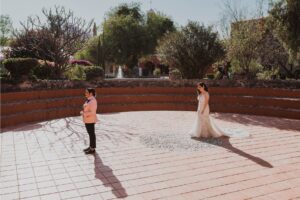 Magic of the First Look!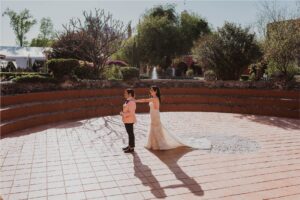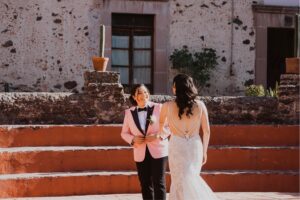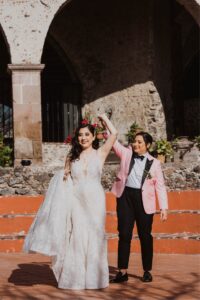 I was made for loving you!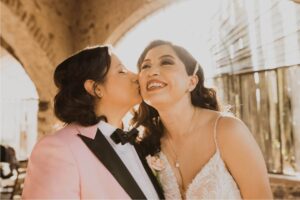 Each bride is a new world and we love getting to be a part of it. When we meet you and we learn what you like and what you don't like, we use that knowledge to create a look that expresses your essence and brings out what makes you unique.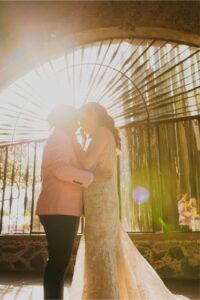 We love seeing you in love!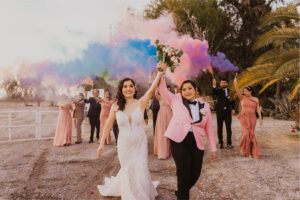 Thank you Marcela and Michelle for sharing your love story with Angie Mendoza Bridal!
---
Para información, acerca de Maquillaje y Peinado Nupcial escríbenos a bridal@angiemendoza.com.mx o envía un WhatsApp en el siguiente link https://wa.link/ghj7ur.
Contamos con un amplio grupo de profesionales para atenderte a tí y tus invitados.
Angie Mendoza Bridal
📍Querétaro | San Miguel de Allende
☎️ +52 442 487 71 93
💌 bridal@angiemendoza.com.mx