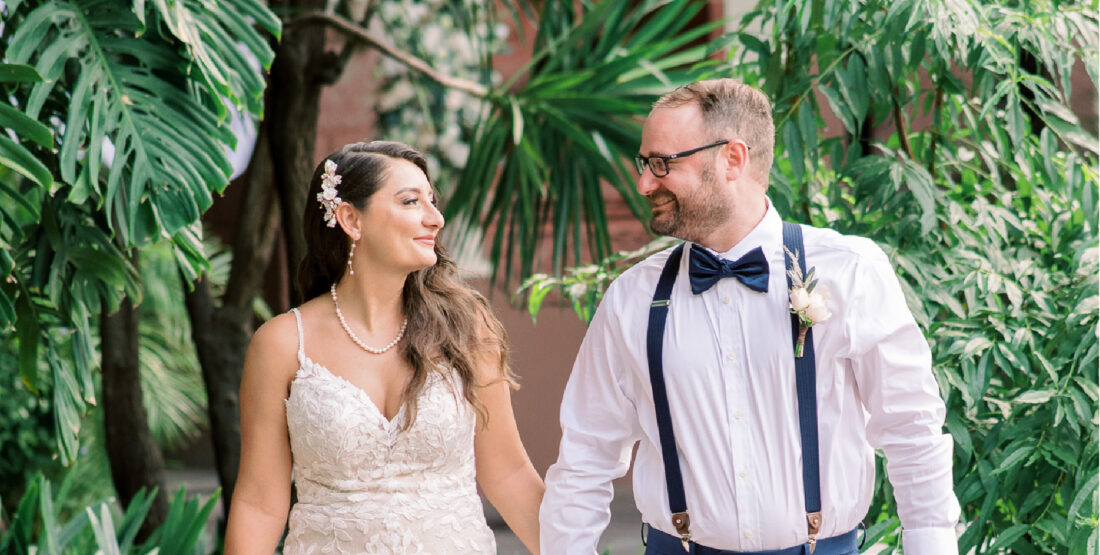 BRIDAL BEAUTY LOOKS: LITA
Today we go back in time to remember our day with Lita. From the moment she reached us and she filled our questionnaire, we got so excited to be a part of her special day. She told us about how she came to San Miguel de Allende with Joe and fell in love with it. She couldn't resist choosing SMA as her wedding destination and soon she found us though her wedding planner. Come with us as we remember every moment of that day.
PHOTO @martinmuriel WP @bodasanmiguel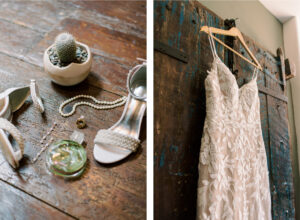 One of the most improtant parts of SMA's charm is the colonial antique vibes of its architecture. The airbnb where we met Lita was a beautiful house in this mexican style that we love so much. The venue of the wedding had those same vibes plus beautiful murals created by mexican artists, so we knew the fresh natural look we had prepared for Lita in her Bridal Trial would be a success.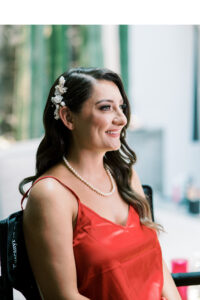 Lita had a vision of a fresh natural look, which included soft long waves and a beautiful headpiece on one side, creating a feminine soft effect. For her makeup we worked on pink lips and cheeks to give her a healthy glow and we made her blue eyes stand out with strong eyeliner and eyelashes.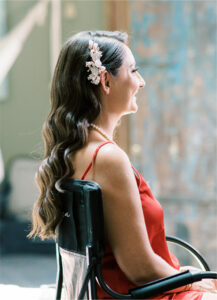 We love a happy bride and many times it's her bride tribe the one making all the difference in that matter. When you're surrounded by the right people, you tend to enjoy every second of the day. In this case Lita shared the moment of Getting Ready with all her bridesmaids who put themselves in the hands of our team. We worked with each one of them and every look we created was so special.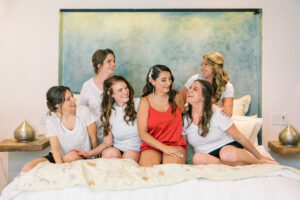 It is true! Happy bride, happry tribe!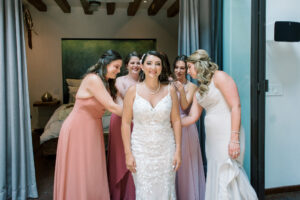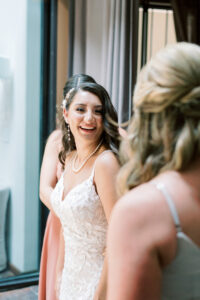 Just look at Lita's glow when she's surrounded by her bridesmaids!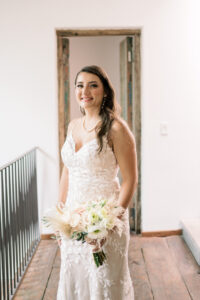 Final look!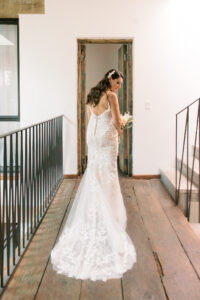 The full look is always our favorite part. We love seeing how your Hair & Makeup work to perfection with your dress and all the accesories.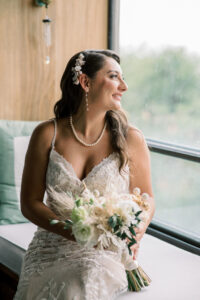 The earrings Lita chose worked together with the side headpiece creating a beautiful and feminine look.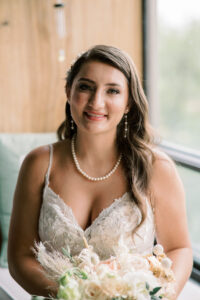 Glowing beauty by Angie Mendoza Bridal.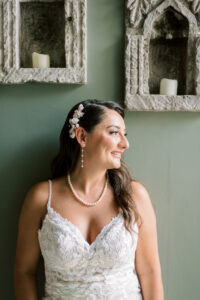 TIME TO GLOW…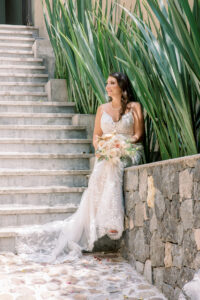 During the day she was surrounded by greens and soft colors in her floral bouquet, which was a perfect scenario for this soft natural look.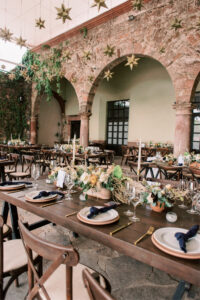 Under a sky of golden stars and amongst beautiful floral arrengements we found the dining tables with a romantic and natural style.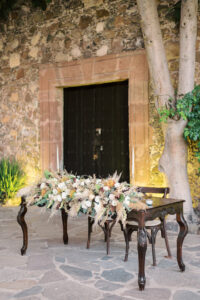 Wood and earthy tones worked as a foundation along with the stone floors. The floral and greenery details created a jungly ambience.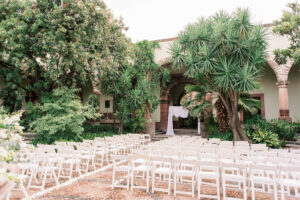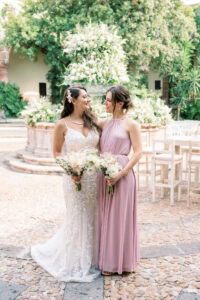 All the looks we created got the girls through the night. We loved working on this group inspired by natural looks.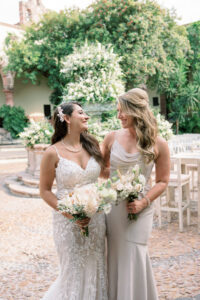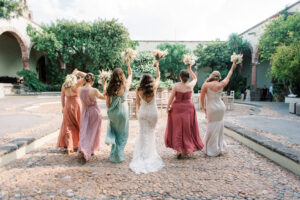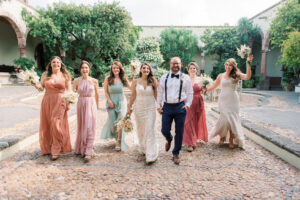 Bride and groom, ready for the new adventure!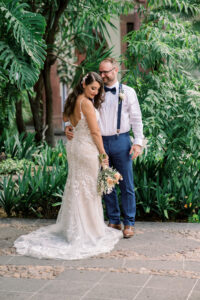 Sweet moments between Lita and Joe.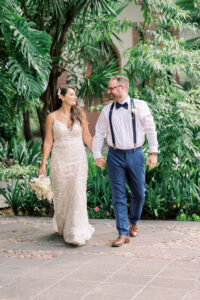 forever starts today!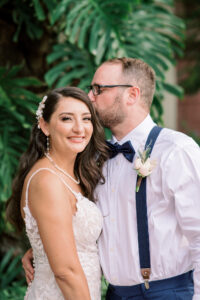 Your wedding day is so special for us too! It's not just a work day, we know the significance of the wedding day in each of our brides' lives, and we treasure the opportunity of being by your side in such a moment! Thank you for choosing AM Bridal!
---
For information about Makeup and Hairstyle for brides, their families and their loved ones write to us at info@angiemendoza.com.mx or send a WhatsApp message in the following link https://wa.link/ghj7ur.
We have a large team of professionals to assist you and your guests.
Angie Mendoza Bridal
📍Querétaro | San Miguel de Allende
☎️ +52 442 487 71 93
💌 info@angiemendoza.com.mx