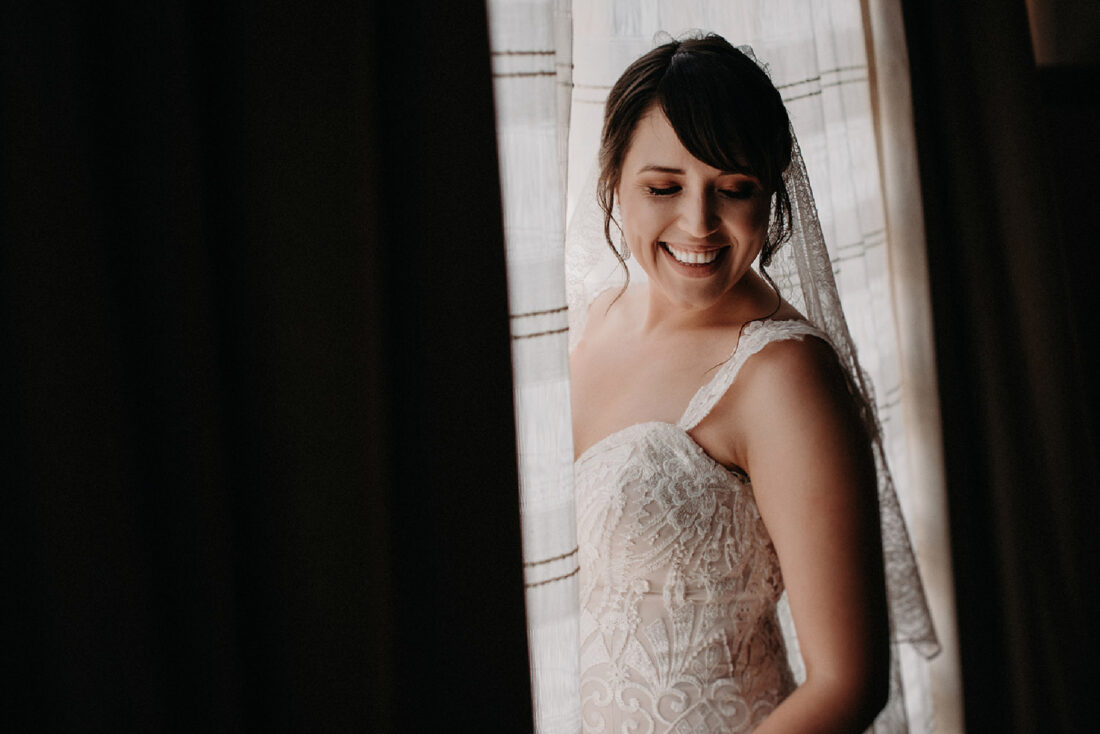 BRIDAL BEAUTY LOOKS: Jenny
WP @monserratguerreroweddings Flowers @mayecordovaeventos Venue @casaadelamexico Photo: @annasauzaphotography @nahuelasefphotography
Today we show you a dreamy bride who chose a romantic destination; San Miguel de Allende. Like many other couples Jenny and John had to reschedule their 2020 trip, but it was all worth it when the big day came for them in May 2021. Casa Adela was the perfect place to forget about worries and celebrate the opportunity to join their paths.
Angie Mendoza Bridal received and organized this Bride Tribe who was happy to know a new place and just wanted to relax and enjoy the moment before the big yes with the bride. Jenny left the organization in our hands and enjoyed the moment of preparation in a relaxed atmosphere and without pressures under the highest hygiene measures.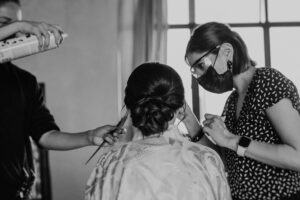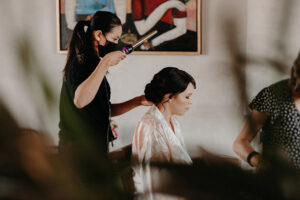 C
We created for Jenny a romantic and feminine look. In her makeup we look for a very natural skin, which looks fresh. The eyeshadows in copper tones to highlight the warmth of her look and we complemented with a nude lipstick towards peach tone.
For her hair we created a romantic collected hairstyle with texture and using the effect of color in her hair it was seen in movement and in front, some loose strands were left to frame the face.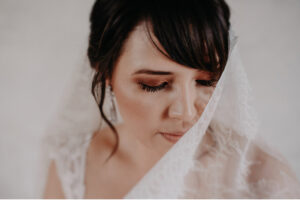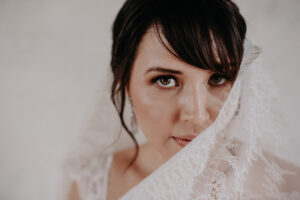 The inspiration behind the look we created for Jenny began with her veil and dress, both romantic and with a contemporary Mexican influence. And it is that throughout the process of knowing her, to create a look that highlighted her essence, we noticed the modern Mexican style in the embroidery of her veil and the beautiful applications of her dress tight to the figure and we created a look equally romantic and modernized at the same time.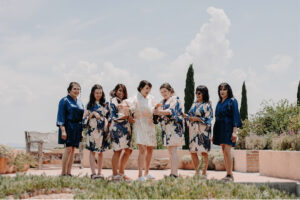 Jenny with her Bride Tribe, enjoying prior to the big moment.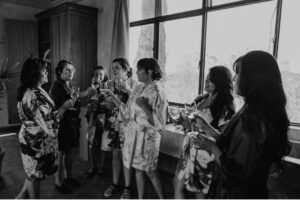 Bride Tribe ready to shine in 3, 2, 1…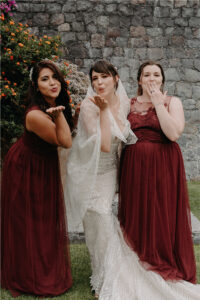 Thank you Jenny for trusting Angie Mendoza Bridal!!