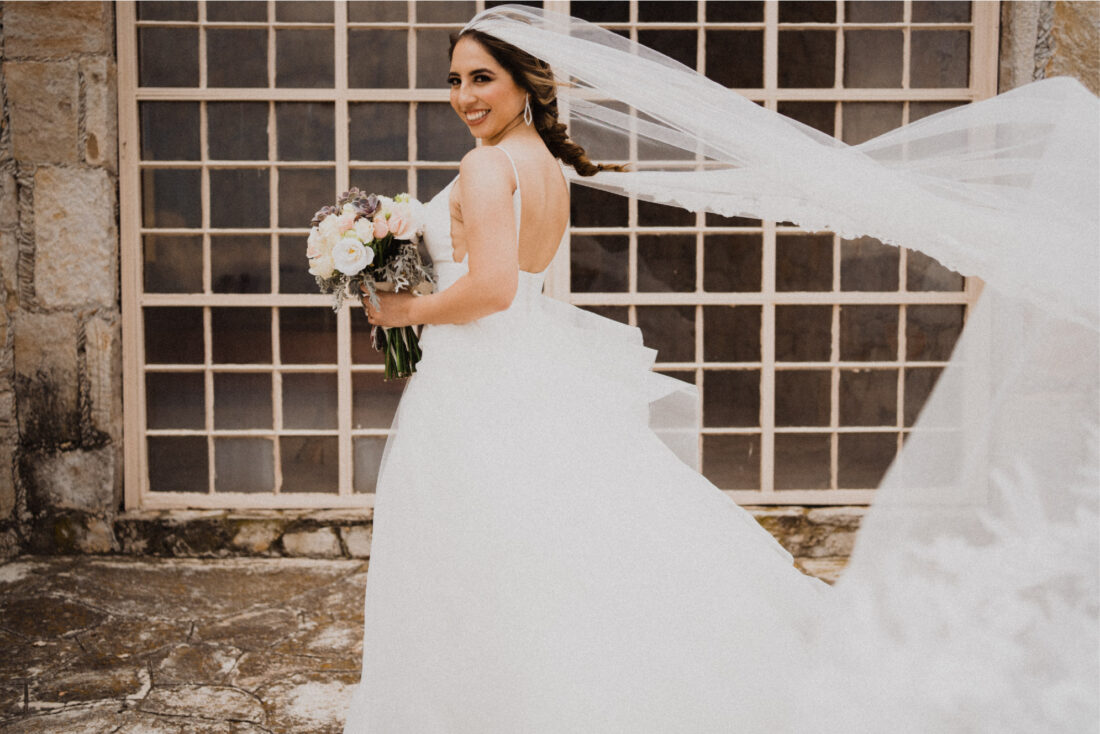 BRIDAL BEAUTY LOOKS: ELI
WP @mentaeventoscreativos  Photo: @ricordomedia 
Eli and Adrián chose Tequisquiapan, Querétaro a characteristic place for its rest houses with natural surroundings that make this an ideal place to celebrate this important day. In this colorful place they were able to be surrounded by their loved ones as they prepared for the party in which they united their lives. Below we bring you Liz's Getting Ready in which we work with the bride and her Bride Tribe.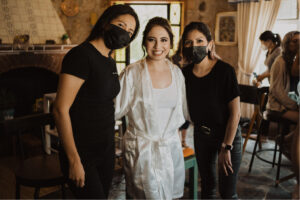 Eli was a natural bride, with romantic and elegant overtones. Her feminine dress and a plain white marked the style to define the perfect makeup and hairstyle for her look. Additionally, we took into account the color palette of her wedding, which was among the roses and light browns, as well as the dress of her bridesmaids.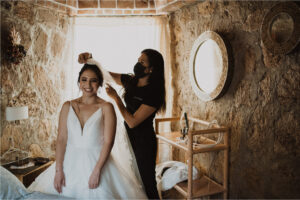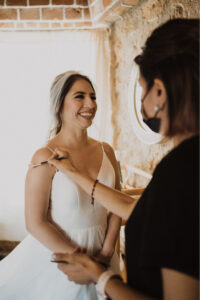 By meeting Eli, and the elements of her wedding, I was able to identify her personal style and therefore create a natural makeup that did not look loaded and that was in harmony with the other elements that complemented her bridal look. In her eyes I used shadows in pink tones, as well as in the blush of her cheeks to go according to her colorimetry. On the lips I used a nude brown color tending to pink to frame her smile.
For her hair, she wore a beautiful romantic and relaxed braid adorned with flowers peeking through the veil. A decision that perfectly complemented her bridal look, because in addition to the fact that braids and ponytails are a trend, the color effect of her hair gave her movement.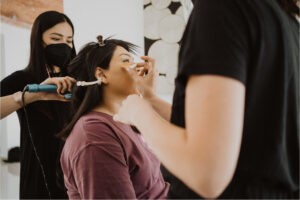 Being a destination wedding, the team of Angie Mendoza Bridal had a challenge because more than 20 guests were arranged for this event. To ensure that they were all on time, all the logistics prior to the event were worked on so that that day, they felt calm with their service.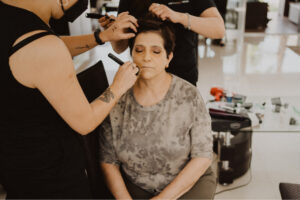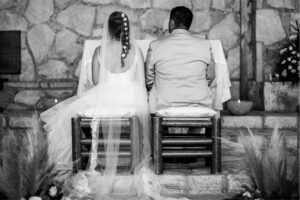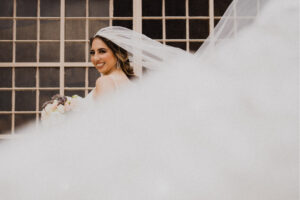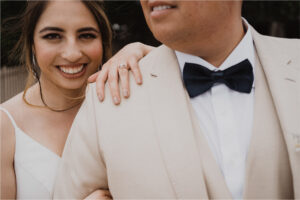 On behalf of the Angie Mendoza Bridal team we congratulate these lovers and thank Eli and his Bride Tribe for giving us their trust to take care of this important part of their big day.