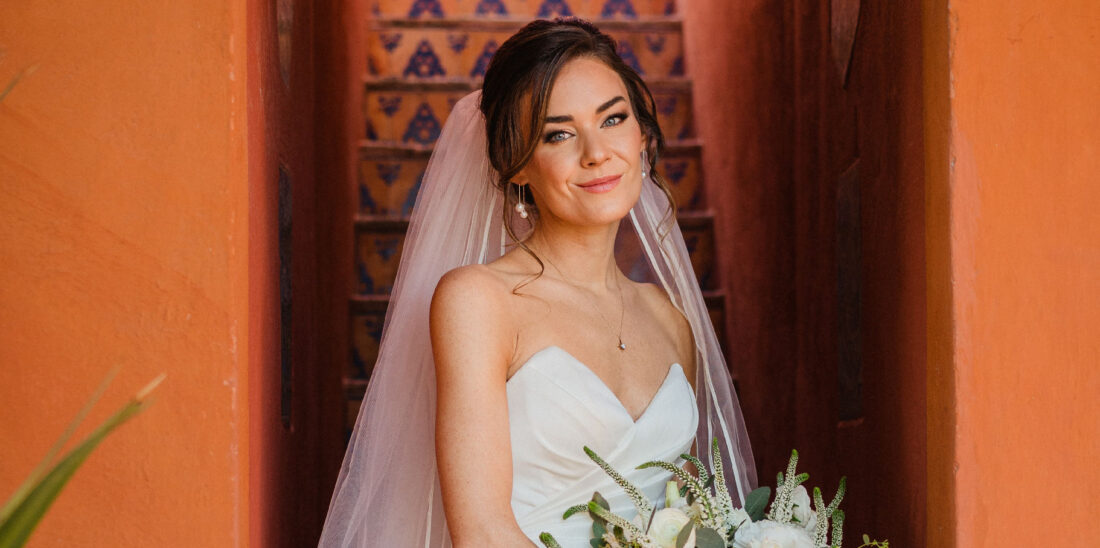 BRIDAL BEAUTY LOOKS: BRITTANY
Let's talk about Brittany and Ted's lovely day with us. This sweet couple chose San Miguel de Allende as the perfect place to gather their families and celebrate their love. Brit chose us for the softness of our style, something that would be key in helping her create the classic look she had in mind. Below are the details of her Getting Ready and the final look.
PHOTOGRAPHY @CHELIZONDO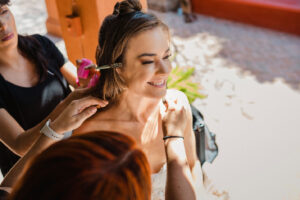 It was in the beautiful Casa Hyder where our team met Brittany and some of her guests. With mimosas and music, her Getting Ready was a fun and relaxing time for Brittany.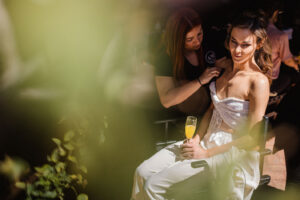 Brittany has a love for the classical and sophisticated, in her Bridal questionnaire, she told us her favorite colors are black and white, and she really doesn't like other colors.This is something that would be key to her look, in details like her bouquet and makeup. For a sophisticated and subtle look, we started with radiant skin with a "dewy" finish, then created a soft and subtle smokey eye with a touch of shimmer on the inner corner of her eyes.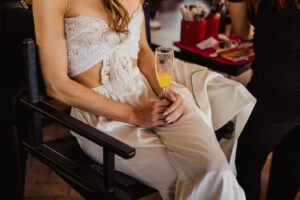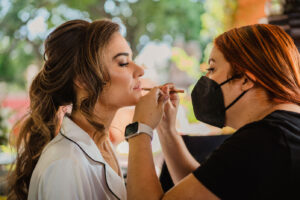 The choice of hairstyle was on the same classic line and we added a touch of freshness with the waves that we created to frame her face and in her long ponytail.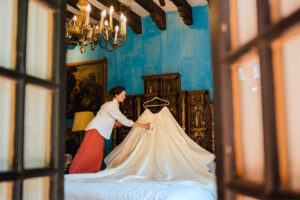 Nothing like having your bride tribe close by in those moments to help you with all the details and take the stress off your back.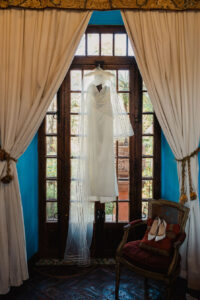 The dress, classic and sophisticated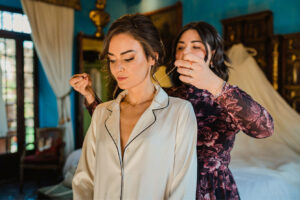 Details are the key to your look…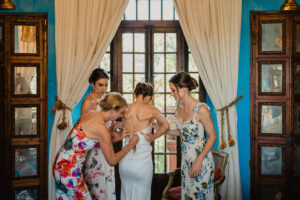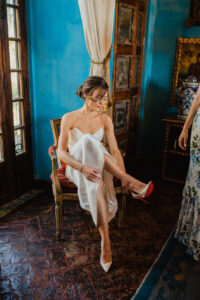 These elegant white heels are the most classical choice.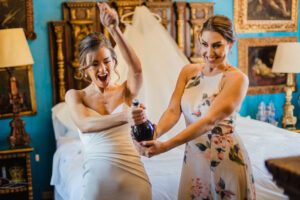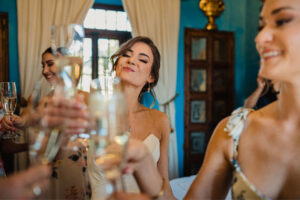 One last toast to savor the moment and…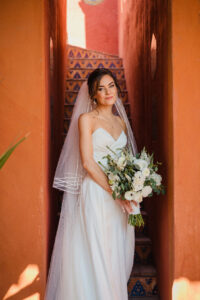 The end result: An elegant and classic bride.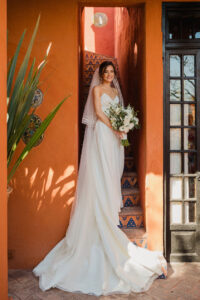 Ready for the big YES!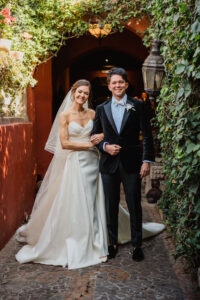 A young and happy couple…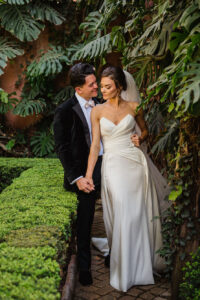 officially forever!
We love the way Brit stayed radiant throughout the night.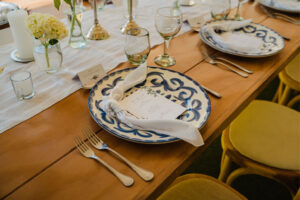 Decoration included Mexican details to highlight the location and a color palette dominated by white and neutral tones.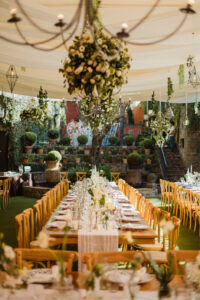 We love the soft elegance in the furniture and the choice of flowers and greenery.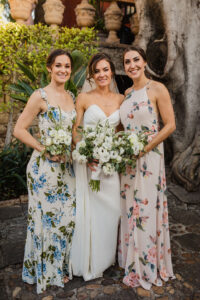 Brittany and her bridesmaids.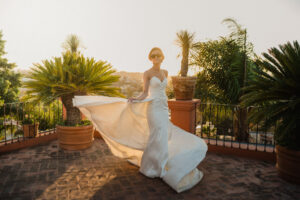 We are delighted with this moment alone with the bride, after the ceremony it is time for fun.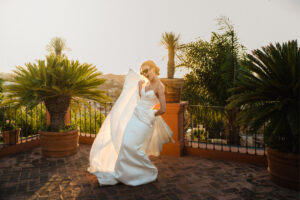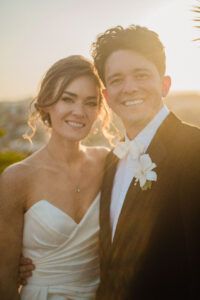 We love your love story. Thank you Brittany and Ted for making us a part of it!
---
For information about Makeup and Hairstyle for brides, their families and their loved ones write to us at info@angiemendoza.com.mx or send a WhatsApp message in the following link https://wa.link/ghj7ur.
We have a large team of professionals to assist you and your guests.
Angie Mendoza Bridal
📍Querétaro | San Miguel de Allende
☎️ +52 442 487 71 93
💌 info@angiemendoza.com.mx