BRIDAL BEAUTY LOOKS: PAOLA
Our bride today is a romantic young woman with a fun dreamy side that is reflected in her unique choices. With her we created a feminine and sophisticated boho look with a maxi bow that was the highlight of this look. Keep reading to get to know the details of Paola's bridal look.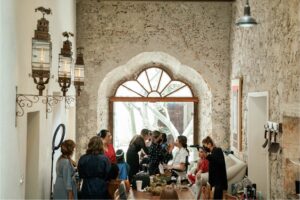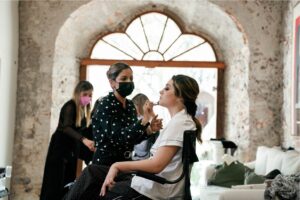 En un hermoso Air bnb de San Miguel de Allende, Paola sus damas y sus seres queridos disfrutaron del Getting Ready, familiares de todas las edades, damas de honor y amigos. Y es que nuestro team está listo para trabajar en los looks de todas tus invitadas, también de las más jóvenes.  En esta ocasión tambien trabajamos con las pequeñas niñas de las flores quienes quedaron adorables con coronas de flores boho.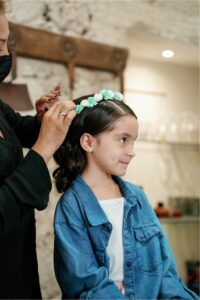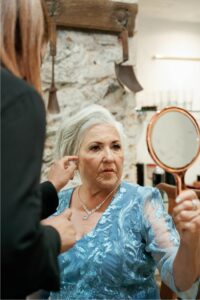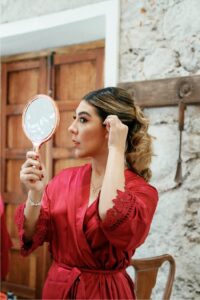 Las mamás de la novia y el novio, las damas y otras invitadas también se pusieron en nuestras manos.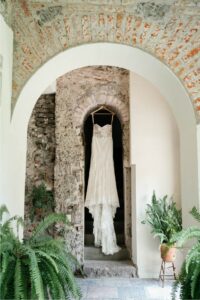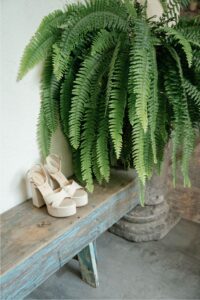 Con Paola obtuvimos una idea bastante clara desde la etapa del cuestionario en el que nos pudo enseñar imágenes de referencia que nos dejaron claro el look femenino y suave que buscaba, la cantidad de romance y estilo bohemio, así como el detalle que haría el look único; el maxi moño con aire romántico y divertido.
Los elementos de vestuario, el vestido y los zapatos elegido, trajeron un aire bohemio sofisticado y equilibrado, una idea que quisimos seguir con el Maquillaje y Peinado, con una coleta bohemia con mechones sueltos pero echa pulcramente. Y una piel natural con mejillas sonrosadas en color durazno y labios a juego, y ojos que destacaron con un delineado que difuminamos suavemente en un ojo smokey.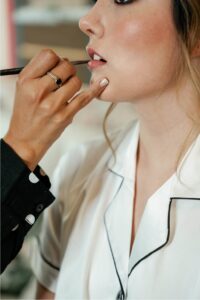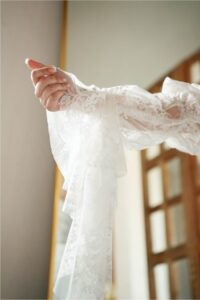 Al elegir tu fragancia recuerda que tipo de novia eres; ¿clásica, bohemia o atrevida? ¿qué personalidad expresa la fragancia que elegiste?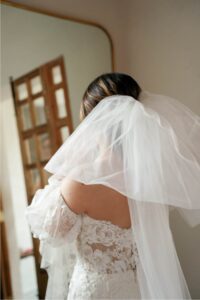 El detalle favorito: el maxi moño romántico y soñador.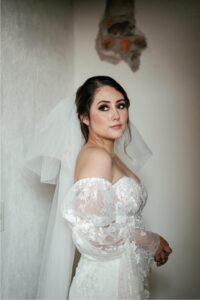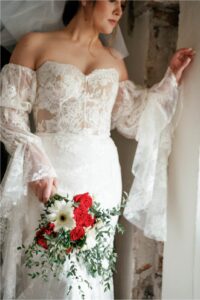 The next step is here for you…
La decoración de estilo bohemio se caracterizó por el uso divertido del color y las texturas más mexicanas y rústicas.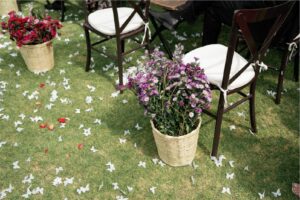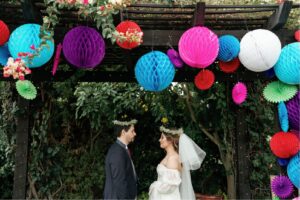 You're all I need…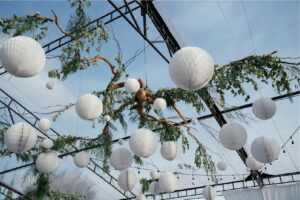 Forever is here, with you…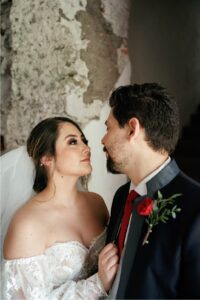 Paola es una novia que expresa la esencia natural y femenina de Angie Mendoza Bridal, su mirada enamorada nos inspira a soñar con muchas más historias de amor de las que podamos ser parte ¡Elige ser una novia Angie Mendoza Bridal!
---
For information about Makeup and Hairstyle for brides, their families and their loved ones write to us at bridal@angiemendoza.com.mx or send a WhatsApp message in the following link https://wa.link/ghj7ur.
We have a large team of professionals to assist you and your guests.
Angie Mendoza Bridal
📍Querétaro | San Miguel de Allende
☎️ +52 442 487 71 93
💌 bridal@angiemendoza.com.mx