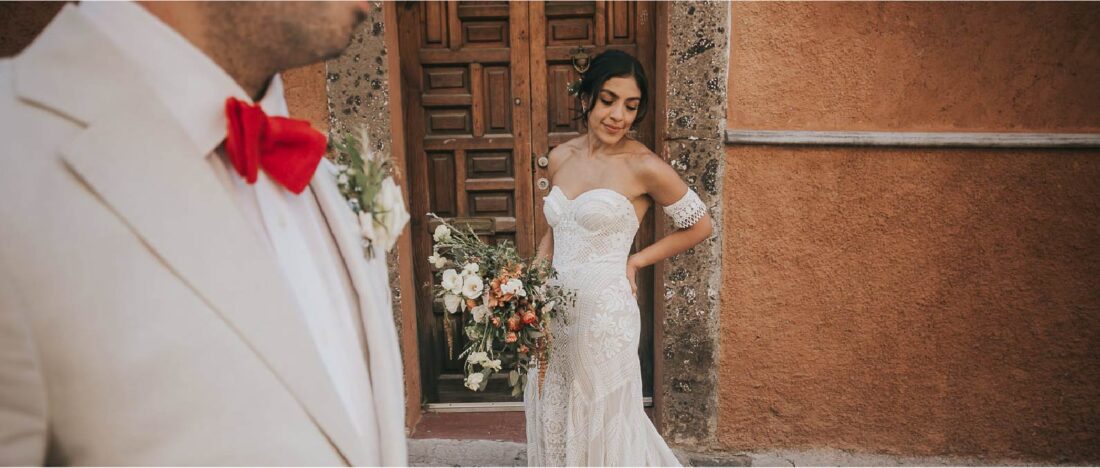 BRIDAL BEAUTY LOOKS: ALEJANDRA
Today we share with you Ale's Getting Ready. This sweet bride made us part of her love story by choosing us to create her bridal look. Our appointment with the bride took place at Casa Chorro, in San Miguel de Allende. Our team worked on the makeup and hairstyle of the bride as well as on the looks of the mother of the bride and groom, family members and other guests. Ale, with a relaxed style, approached Angie Mendoza Bridal looking for a look that was as natural as possible. Our proposal in return made her shine with a soft and bohemian touch.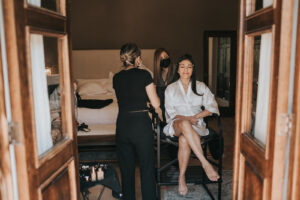 Your time in our chair is for relaxation. We create a pleasant environment in which you can prepare for the emotions to come. Seeing your smile in front of the mirror is our main indicator that as we get closer to the final result, your confidence is growing.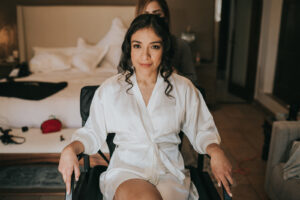 Ale felt comfortable in a natural and bohemian style. We worked with warm tones on her eyes and a toasted peach color for her lips. In the same boho line we created a soft and feminine updo, leaving free locks to fall.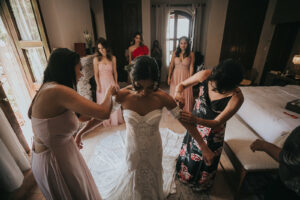 Surrounded by her bridesmaids and guests, preparing the last details…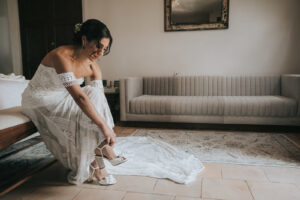 Almos there…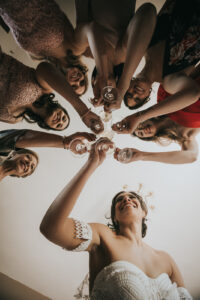 One last moment with friends before the next step.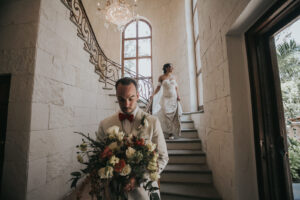 The first look is always magical…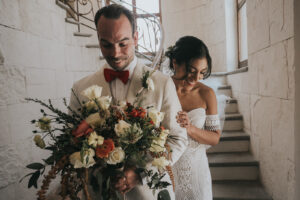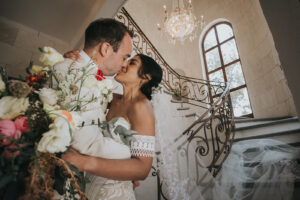 Home between your arms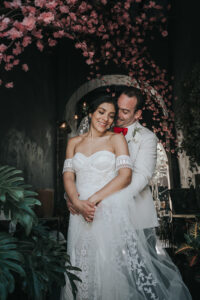 You have me glowing with happiness…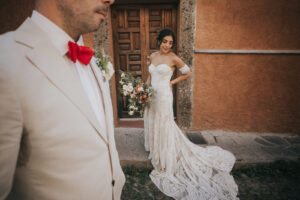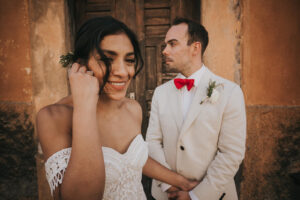 When Ale approached us, we were delighted to know that the natural and feminine style she saw in our Social Media in our previously created looks inspired her. Understanding her style and using our experience we created this look that was perfect for her to reflect her natural personality and her laid back vibes.
---
For information about Makeup and Hairstyle for brides, their families and their loved ones write to us at bridal@angiemendoza.com.mx or send a WhatsApp message in the following link https://wa.link/ghj7ur.
We have a large team of professionals to assist you and your guests.
Angie Mendoza Bridal
📍Querétaro | San Miguel de Allende
☎️ +52 442 487 71 93
💌 bridal@angiemendoza.com.mx