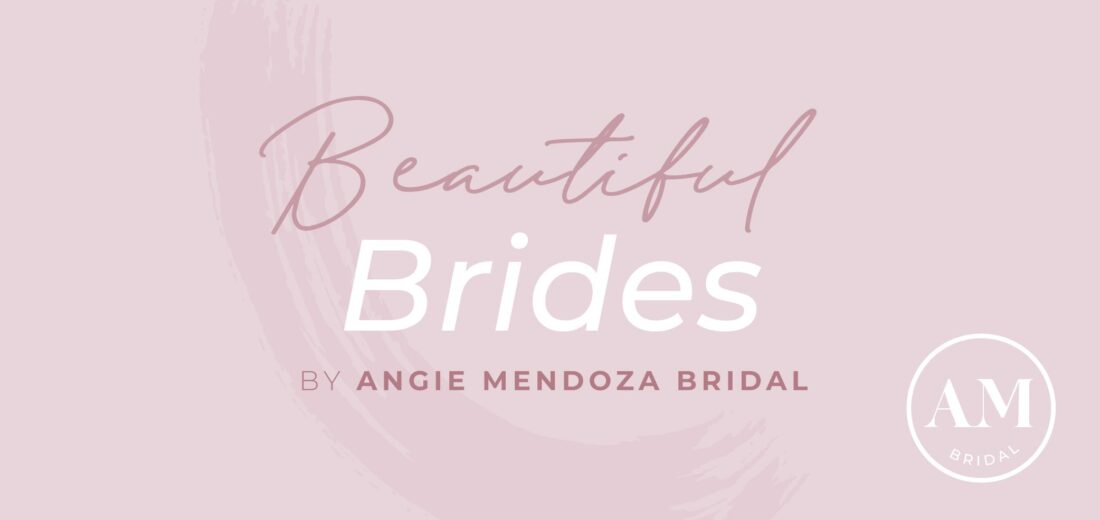 BEAUTIFUL BRIDES BY ANGIE MENDOZA BRIDAL
Your wedding day is the time to feel more beautiful and more yourself than ever before. Our style at Angie Mendoza Bridal is characterized by using makeup and hairstyle to highlight your natural beauty and express your essence with charm.
The elements that represent our style to the maximum are: natural, fair skin, with a coverage foundation in which you feel comfortable and with which you can show your particularities as your freckles. A fresh and natural makeup that last throughout your event. Our looks maintain a timelessness that means that in 10 years, when you see your wedding photos, you will still love the Bridal look created especially for you.
Below, so that you know better our work, we bring you some looks that we have created.
Fresh and Natural. A light coverage that showed Christa's skin with soft lips in nude tone and her eyes standing out with black eyeliner and soft shadows.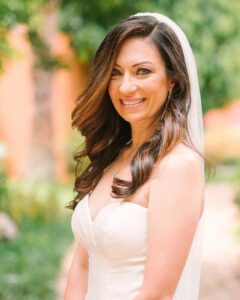 Photo: @RicardoArellano
2. Letting your freckles shine. We love to create soft looks that let your skin breathe and show details like your freckles, letting them shine. For a super natural look we accompany with eyes with pink shadows and nude lips.
Photo @sdepavia
3. A golden look for Paige. Her eyes in golden tones, soft and slightly rosy skin and lips in pink almost peach.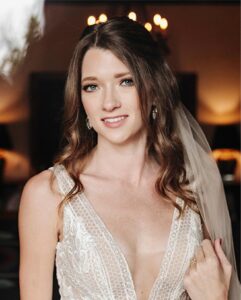 Photo @jorgekickfoto
4. Soft pink. Soft shades of pink on lips and eyes that stand out with brown outline to create a feminine and delicate bride.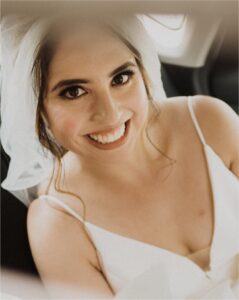 Photo @ricordomedia
5. Beautiful and sophisticated. Copper shades in eyes with soft outline and warm lips with a touch of blush on Ingrid's cheeks, to give her an elegant and beautiful look.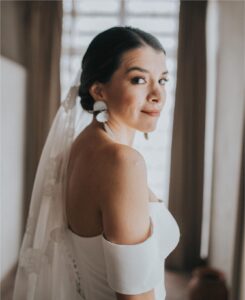 Photo @sdepavia
6. Beautiful Neutrals. A look that stands out with bright eyes in neutral tones and a touch of brightness near the lacrimal. Delicate skin with blush in warm tones and lips in pink tones.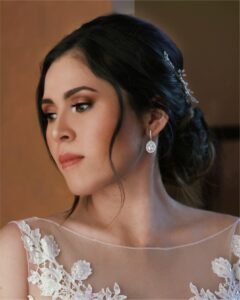 Photo: Pilar
7. Smoking hot. This smokey makeup highlights Didra's eyes while the soft pink on her lips provides femininity to the look.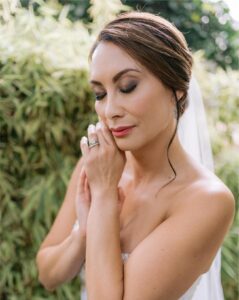 8. The Glam style of Pris' look. With red lips and smokey eyes this is a makeup with all the Old Hollywood glamour.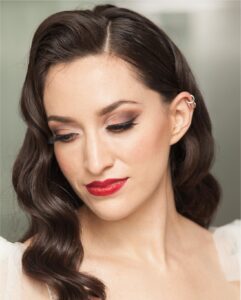 Photo @p.d.lovestoryteller
---
For information about Makeup and Hairstyle for brides, their families and their loved ones write to us at bridal@angiemendoza.com.mx or send a WhatsApp message in the following link https://wa.link/ghj7ur.
We have a large team of professionals to assist you and your guests.
Angie Mendoza Bridal
📍Querétaro | San Miguel de Allende
☎️ +52 442 487 71 93
IG: www.instagram.com/angie.mendoza.bridal