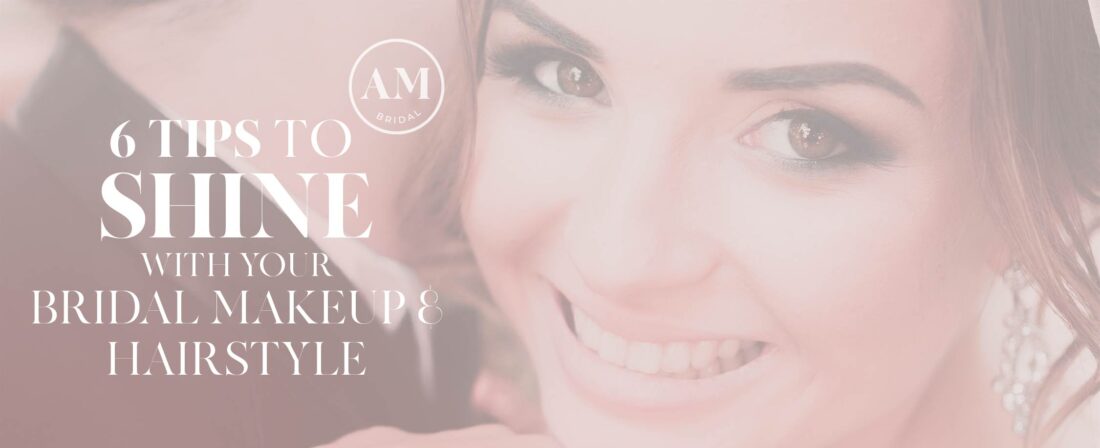 6 TIPS TO SHINE WITH YOUR BRIDAL MAKEUP & HAIRSTYLE
How to make your bridal look stand out? In this article we will tell you everything we have learned about how to make you shine while highlighting your personality and your unique beauty.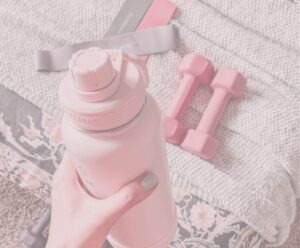 ENJOY EVERY STEP TO THE ALTAR. Your smile shines brighter when you take the months leading to the wedding to prepare to enjoy an exceptional celebration that sometimes takes more than 1 day of intense activities and lots of emotion. Exercising, meditating and starting a balanced diet in preparation for your wedding will help you bring balance to your mind and body, assuring you'll feel confident and radiant in your bridal look.


WORK ON THE DETAILS THAT WILL BRING YOU SELF-CONFIDENCE. Start by defining your style to know what you feel comfortable projecting. Identify if you are romantic, classic, bohemian or minimalist, etc. When you know what you want to project, you can start choosing details such as the color palette that will be used on your face and the type of hairstyle that best suits you.

PLAN EVERY DETAIL OF YOUR LOOK: Achieve a balance between each part that conforms your look, taking each choice with time. Guide yourself with our trend articles to define the type of dress, veil and accessories that you will use and be inspired by the Makeup and Hairstyle trends that you will find when exploring our blog.

YOUR COMFORT COMES FIRST. As a bride you should not sacrifice your comfort for any fashion or preconceived ideas. As it is such a significant day, this is not a time to put up with uncomfortable hairstyles that make you look tired in photos, or to experiment with risky colors in your makeup just to try to look modern. Make sure your look is fresh, avoid fad looks and trends that overload your face.

HIGHLIGHT YOUR UNIQUE BEAUTY. We love working with different faces all the time. They all have unique features to highlight. We start by identifying the part of your face that is naturally most striking, it can be your lips or your eyes, maybe your skin. We make sure that your bridal look highlights these best parts of  and we work with the best colors for your personal colorimetry.

LIVE IN THE MOMENT. Be prepared, almost all weddings have little setbacks. Your mission as a bride is to trust your plan and let each moment flow, remember to keep a light mood and enjoy the day's little inconveniences. In the end we're sure it will be a day you'll remember with a smile on your face!
---
For information about Bridal Makeup and Hairstyle write to us at bridal@angiemendoza.com.mx or sent a WhatsApp message to the following link https://wa.link/ghj7ur.
We have a large team of professionals to assist you and your guests.
Angie Mendoza Bridal
📍Querétaro | San Miguel de Allende
☎️ +52 442 487 71 93
💌 bridal@angiemendoza.com.mx
IG: www.instagram.com/angie.mendoza.bridal